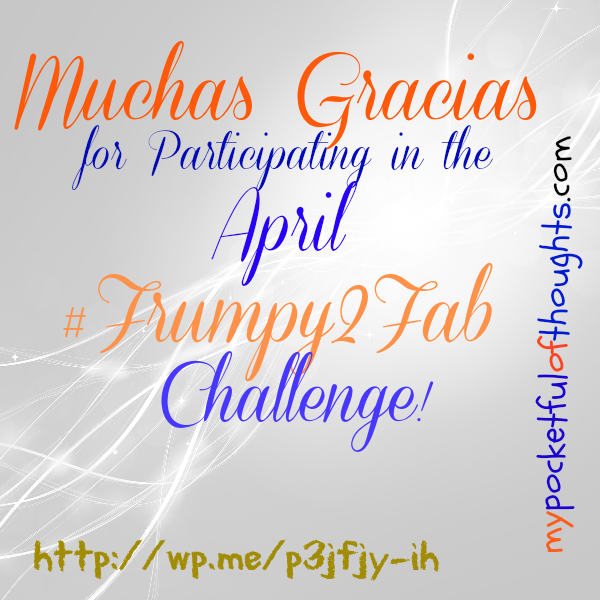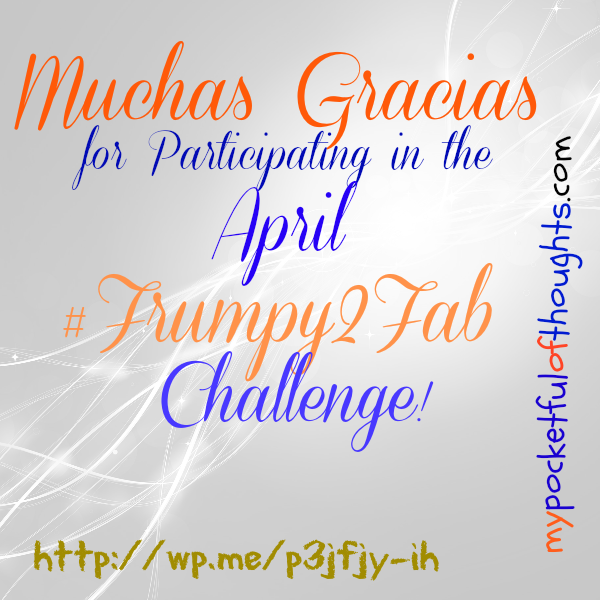 This past April I challenged all My Pocketful of Thoughts' readers to shine light on their beauty. Men and women alike can get caught up in life and all that it entails. We get super busy and things that were once a priority change up. We also get into routines that are reshaped over and over again to get out every single possible minute of the day doing something. Do you ever find yourself running around without giving your appearance a second thought?
I found that to be the case back in January. With new year's resolutions fresh on my mind I wanted to make myself a priority. I wanted to feel good about me without thinking about it. I was happy to see how many people came along for the ride in April. We showed the Instagram world that we were not frumpy at all. We all  possess a beauty, women and men, that should shine. I hope that we all remember that.


The other point I cannot stress enough is that we should be having FUN dressing up! We shouldn't treat it as a chore. If we're pulling beautiful prints out of the closet or throwing on funky accessories, we should look forward to putting them on. If you don't know how or don't have time to put on makeup just reach for some mascara and lip gloss. Both take about 2 minutes to apply and you're out the door. For the guys its a little easier. A sharp haircut and a pulled together outfit can go a long way without much upkeep. Regardless of what area of our look we're working on, it should be fun!
Today I just want to say thank you to all of the women and men who took the time to participate in the challenge. I got great feedback on tips and tricks that they used to get beautiful. I learned that taking the extra time in the morning to get dressed, not only got me compliments but made me feel good about the day.


Take a look at all these beautiful people:
How long does it take you to get ready for your day?
Until then,