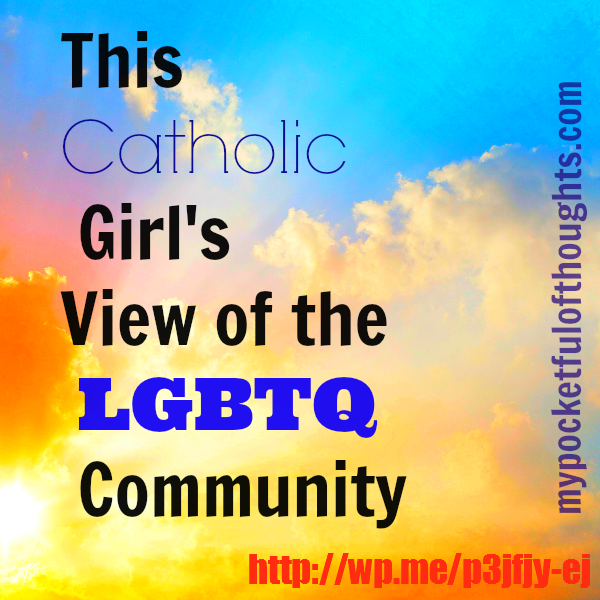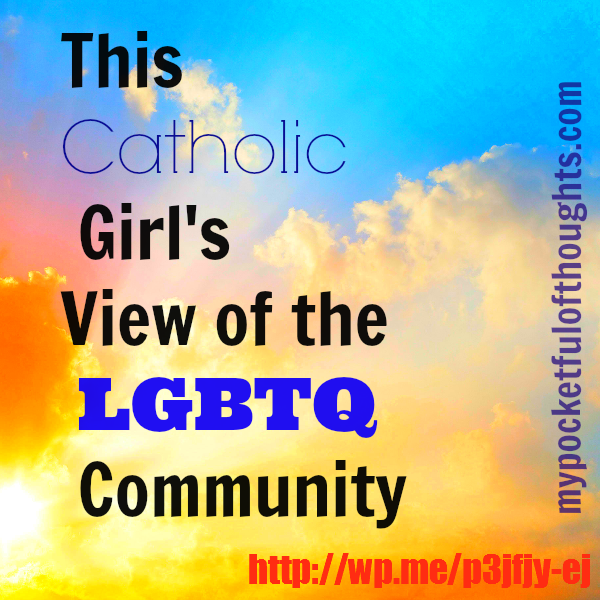 Today the country is either rejoicing or is angry from this week's ruling of the Supreme Court in California. If you're not familiar with the headlines in the news here is an excerpt from an article on Saturday.
…(CNN) — Lawyers for groups opposed to same-sex marriage in California petitioned to reverse a federal appeals court order that OK'd the resumption of such unions — doing so a day after that ruling.

Attorneys applied Saturday to the U.S. Supreme Court for "an immediate order vacating" a decision Friday by the Ninth U.S. Circuit Court of Appeals, according to copies of the document from ProtectMarriage.com and the Alliance Defending Freedom. That appeals court Friday lifted a previous injunction on same-sex marriages in California, "effective immediately."

"Without the immediate relief requested by this Application, the Ninth Circuit will circumvent the proper rules and procedures established by this Court," the application says.

Those on the other side of the debate, meanwhile, think the appeals court acted appropriately. … ~an excerpt from Challenge filed to stop resumption of Calif. same-sex marriages By Greg Botelho, CNN.
On Thursday the Supreme Court ruled to allow legally married same-sex couples the same federal benefits as heterosexual couples. On Saturday there were people at work trying to reverse it. It is my non religious opinion that it will be just a matter of time before all of our laws pertaining to marriage will be rewritten. After all, we are a country that separates Church from State. Right?
Here comes my religious opinion:
I've had this post on same sex marriage in my draft for months. MONTHS y'all, since April. The reason why it has taken me so long to finish writing this post was because same sex marriage is such a controversial topic. In April there was a state who was voting on making same sex marriage legal. People on social media changed their profile photos to show the LGBTQ their support. I pitched the idea of this post to my friend and accountability partner, Brandi and we agreed it was a great topic to write about. Then as I started to write it I became hesitant. When someone mentions the words Catholic and Gay in the same sentence, most people think of opposition. It's a topic full of debate and has been going on for the longest time. Then I read my Pushing Lovely sister's post on sharing our true voices, so here goes nothing.
You shall love your neighbor as yourself.
God is love. This is what we're taught to be; the BIGGEST thing to take away from the Bible and all of the Roman Catholic teachings (IMPO) is to be love. We are to love our neighbor as if we were them. Love them like you like yourself because YOU AND YOUR NEIGHBOR ARE ONE. It does not say "You shall not bear false witness against your neighbor unless they are LGBTQ" Right? Or did I miss something?
Let he who is free of sin cast the first stone.
We are all sinners by nature. According to the Catholic faith, we WERE born onto this earth with ORIGINAL SIN. Once one is baptized one is free of original sin but not the sin that comes thereafter. I am a sinner and I do not want to be judged by my sins. Do you? I cannot think of anyone, here on earth that has been given the title of Divine Judge. It is Jesus Christ who will come again to judge the living and the dead … and His kingdom will have no end. I wonder if it breaks his heart to see people judging others and not treating our brothers and sisters like we would treat ourselves.
"Lent season you gave something up; this Easter season do something you're not doing already."
The Easter Sunday homily spoke of all the things we had given up for the Lenten Season. The sacrifice of our beloved possessions or habits is supposed to bring us closer to understanding the great sacrifice, that Jesus gave up his life to save us all. I cannot think of anything that someone can give up to even come close to His sacrifice, but its a great thing to try. Lent is also a time to reflect on Jesus' life and his teachings. This year's Easter Season, Father Elio asked us to do something that Jesus did while he was living. I can't think of anything better to focus on than to LOVE. This Easter Season we were challenged to remember that God is love. Jesus taught us that we are to live a life loving God AND our neighbors. We are ALL brothers and sisters in Christ, regardless of our color, our native tongue, our location, our sex, or who we fall in love with.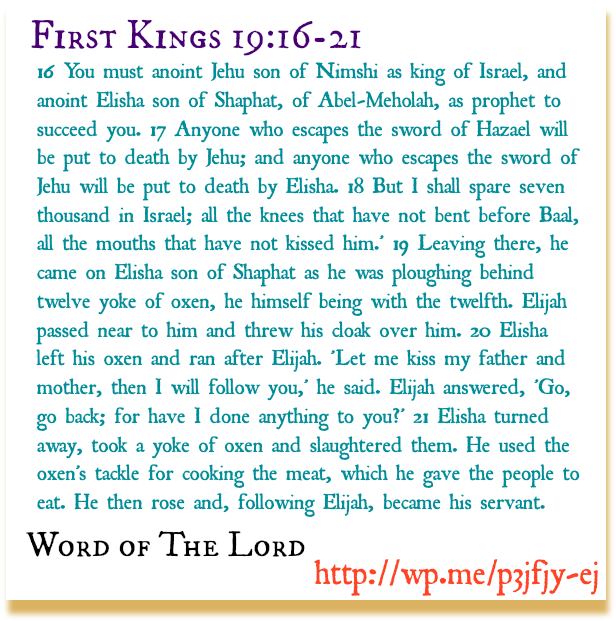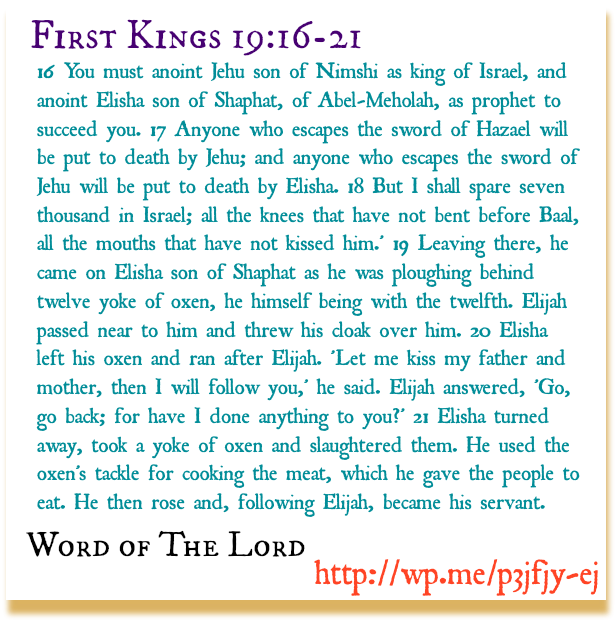 Today's Mass readings brought up this concept again of loving our brothers. These are the notes I took from today's homily delivered by the Deacon. …The readings speak of the people who passed up the opportunity to follow Jesus for their possessions and in the process passed up on something of immense value. Can you follow Jesus blindly? However, does following Jesus blindly guarantee us in life that we'll overcome obstacles or temptation? No. It is for that reason we must raise ourselves to a higher level of love or else we are going against the Holy Spirit. We want to follow Christ, but can we alter His teachings to soothe our conscience? While most concepts are easier said than done we must find a way to LIVE BY EXAMPLE! We must elevate our eyes to see Christ in ALL people. As Christians we have been given a ticket to heaven as a result of Jesus' dying on the cross. It is not enough to just have the ticket. We must get to the train station on time in order to board the train to use the ticket. Having the ticket is not enough. We must, as Christians remember that we ARE NOT a part of a "Member's Only" Club of Untouchables. We should all be asking ourselves What Would Jesus Do?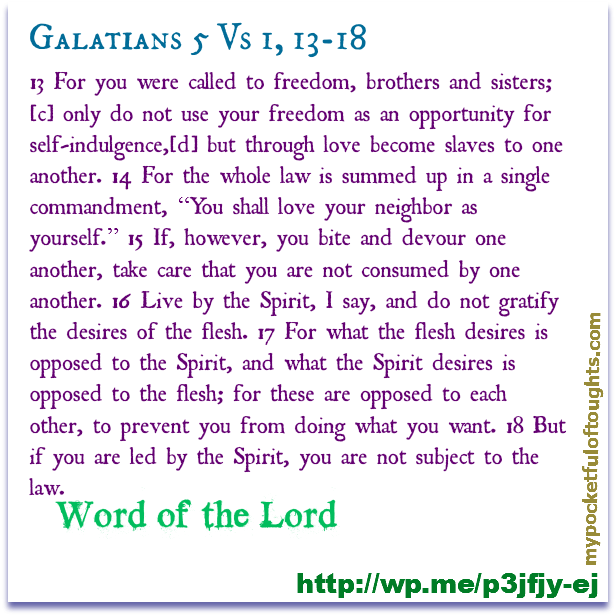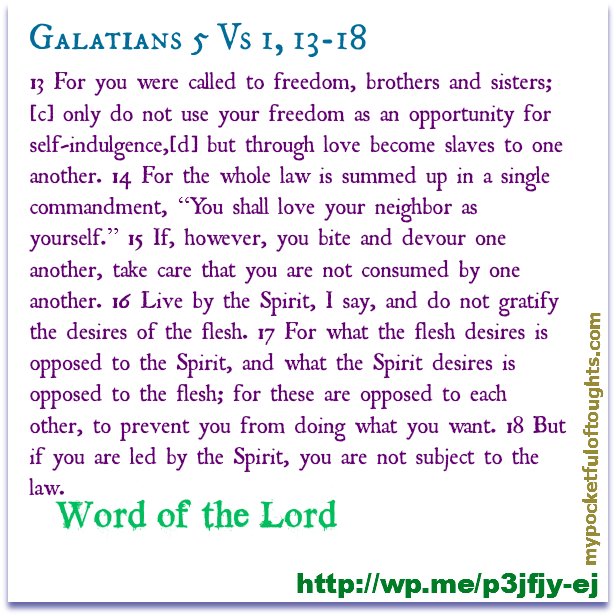 Let's lead a life overflowing with love and leave the judging for the only person who has a right to!
Until then,

*My Pocketful of Thoughts loves getting comments and feedback. I ask that you remain RESPECTFUL of your comment on this post. Please focus on love and not what you think defines a marriage. Much thanks!