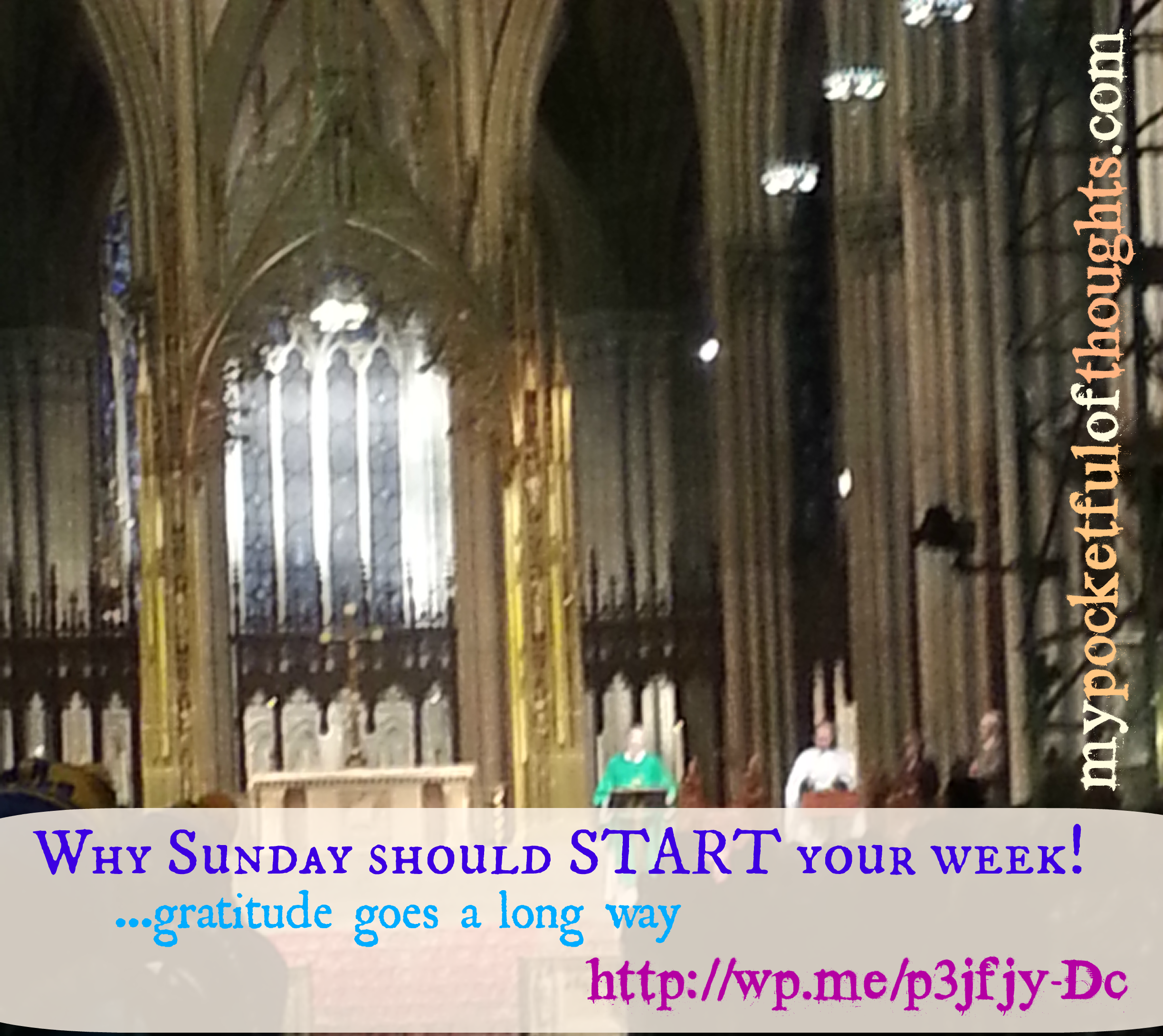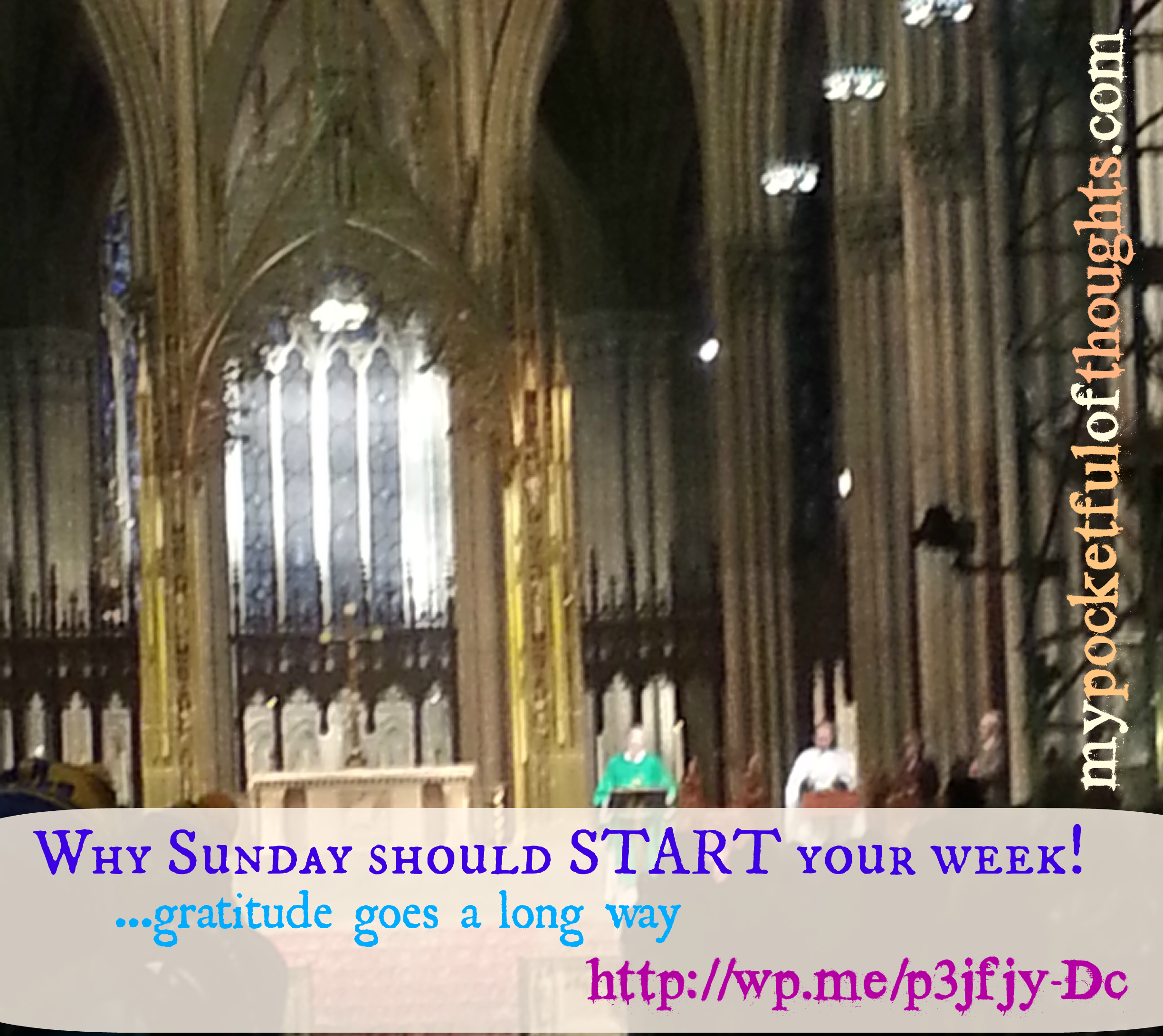 Last Sunday, while in NY on vacation, I saw first hand the power of starting off my Sunday with gratitude! I say it to myself every week to list why I'm grateful so the rest of my week will have a sunny disposition. For most of us we start to cringe on Sunday because we're back to work on Monday. Having gratitude is the reason why I still keep my title of Glenda, the Good Witch. I know that it is easier said than done. The smallest of things, like waking up late, can have the power to send the rest of our day into a downward spiral. Today I show you that it doesn't have to.
Last Sunday Daniel and I were excited that our anniversary celebration weekend had finally arrived. We had been counting down since July because we were planning on staying in the same hotel in Times Square. I woke up to text messages from Daniel asking what time we were catching the train into the city. I wanted to catch the ten o'clock train and he was thinking 7:30 am. I'm all for starting off your vacation as soon as possible but in my defense I went to sleep after 11 pm and he went to sleep at 7 pm. Normally I would get upset, instead I started my list of gratitude.
I am thankful I have a loving boyfriend.
I am thankful to have an anniversary to celebrate.
I am thankful to have a four day weekend.
I am excited our vacation is finally here.
We made it onto the 8:52 express train to Grand Central Station with two hours to make it to our hotel and get ready for Mass at St. Patrick's Cathedral. We checked into the hotel. We unpacked our luggage. We grabbed Starbucks. We strolled by Rockefeller Center to see the tree from Connecticut. We got through the line to the bathroom before Mass started. We found seats in the center aisle. We were distracted by the guards/guides finding people seats. We were distracted by the family in front of us that had been holding two rows and came in late. We got distracted by the woman who wanted to sit in the center aisle but didn't see the huge rope preventing anyone from passing so she collapsed and had to be taken out in a stretcher. Did I mention I'm easily distracted?
I am thankful we got into the city early.
I am thankful we got to Mass on time.
I am happy we got decent seats.
I am grateful I am here to hear the Lord's Word.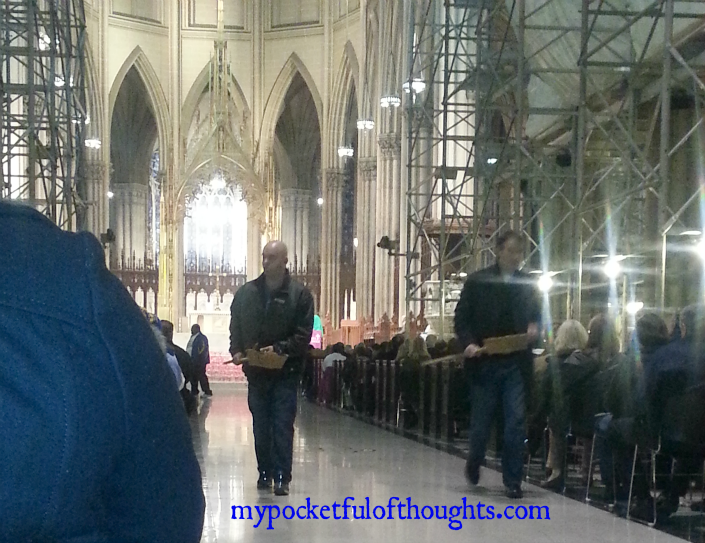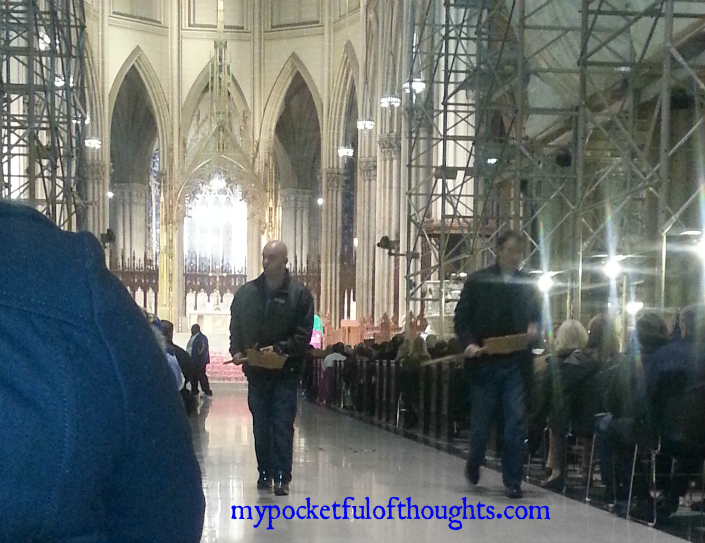 I was inspired to remind people to be grateful on the My Pocketful of Thoughts Facebook page.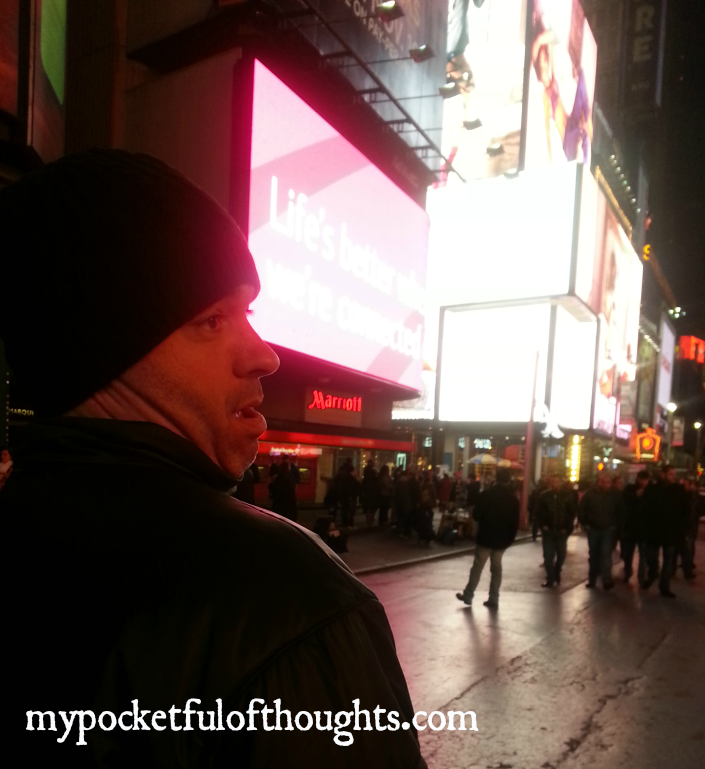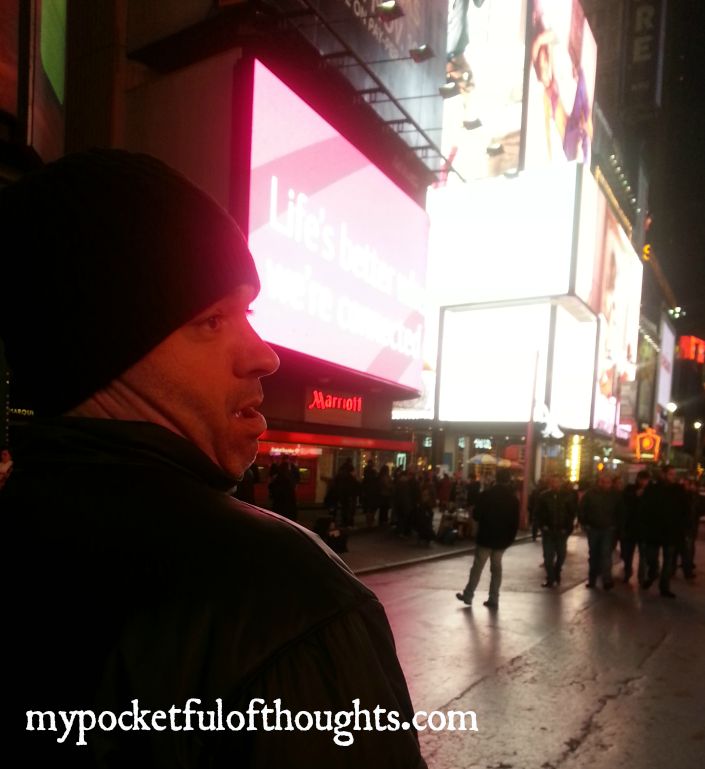 I was running so high on gratitude on Sunday that it spilled over into Monday. Our anniversary was amazing. You can check out our day in pictures on Instagram, click the link or search for DjRelat7. The high continued when I got a marriage proposal and I said …. Yes!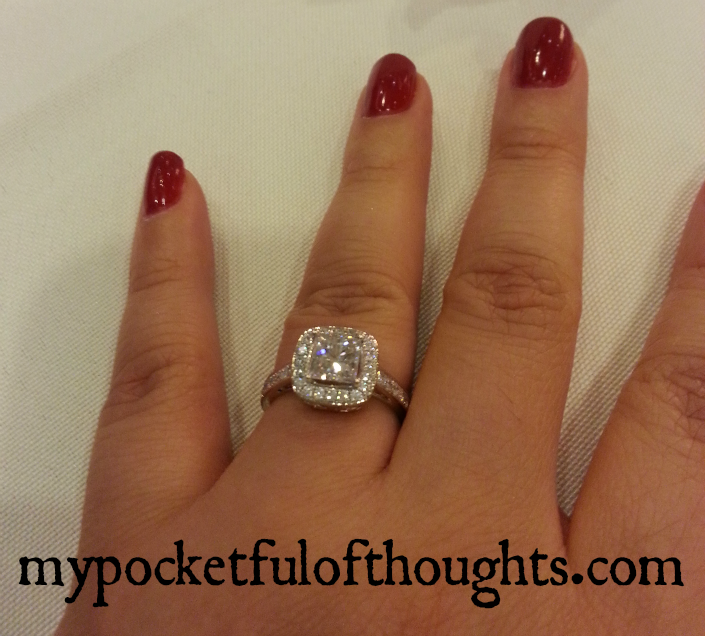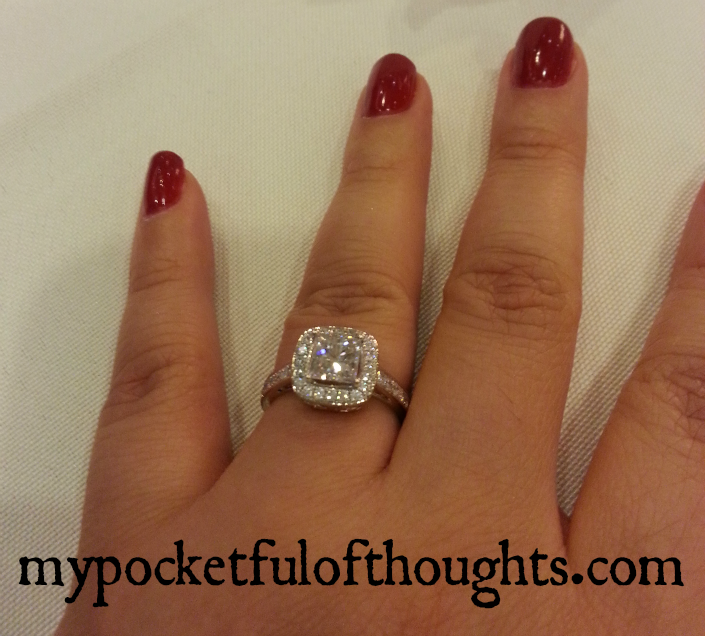 I try and list the reasons why I am grateful every day. When I am feeling like my day is going south or taking a turn in the direction that does not align with being happy, I make sure I take a moment to make a quick list of the things I am thankful for. It could be four random things. It could be specific to what is bothering me. It is a great way to keep your vibes positive. It works 95 percent of the time. When we do this ALL the time it is amazing the blessings that we allow to enter our lives. Our blessings manifest in a number of ways. I am blessed by the people in my life. I am blessed with the talents that God has granted me. I am blessed with love. I can go on but you get the drift. When we're constantly acknowledging our blessings, the things that do go wrong do not compare. You'd be surprised how different your Mondays can be when you start it off saying your gratitude aloud. I cannot promise you a marriage proposal to start your day on Monday but it'll be better than if you hadn't at all.
Do you have a gratitude ritual?
Until then,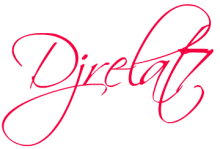 PS: Today's Bible readings can be found on the My Pocketful of Thoughts Facebook Page.