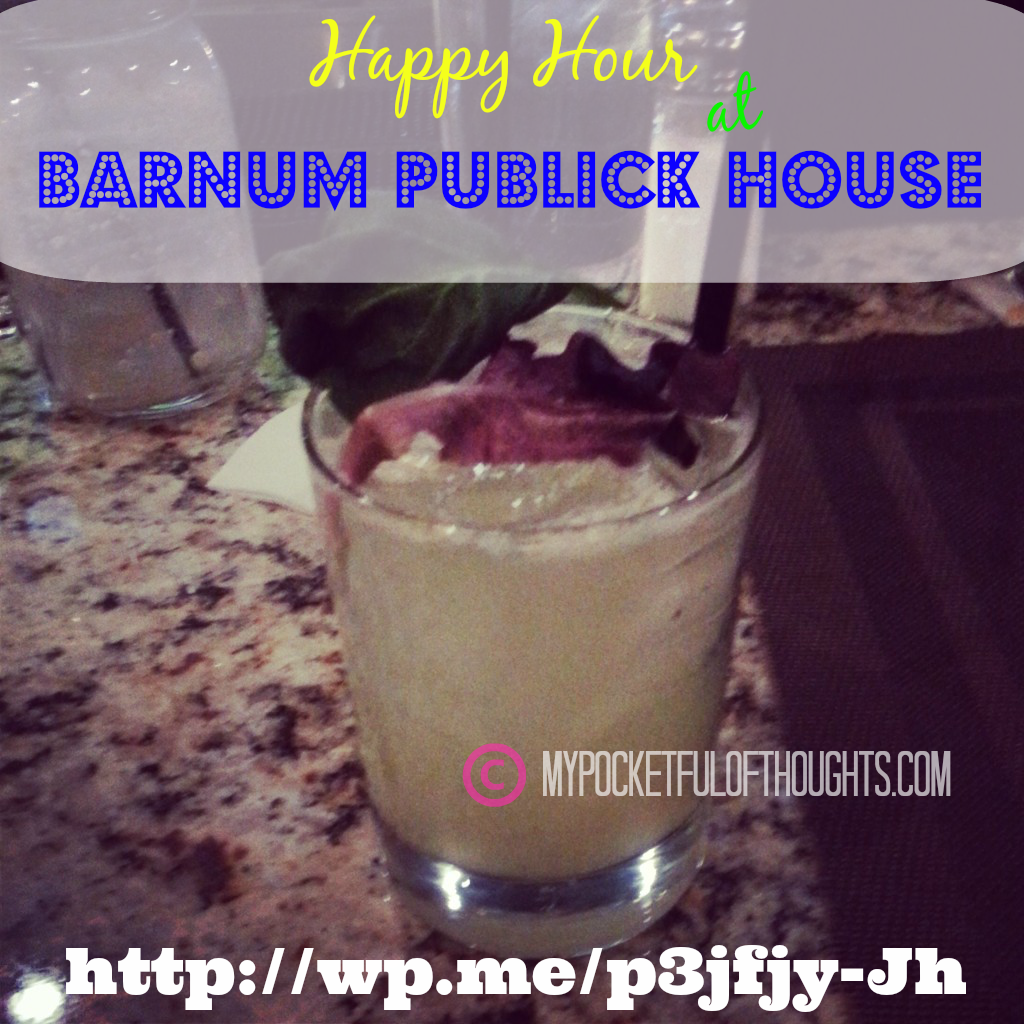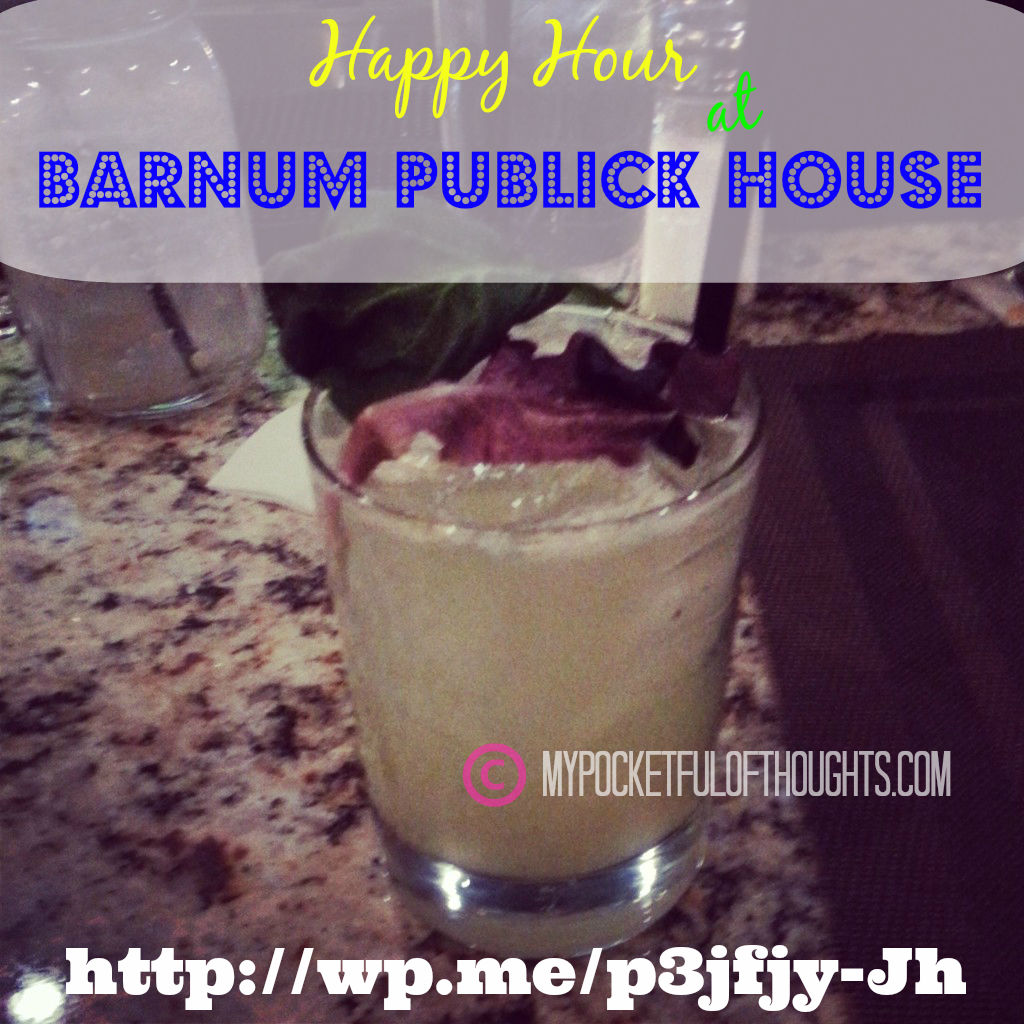 This past Wednesday I met up with my friend Leo for Happy Hour at the Barnum Publick House. I ALMOST didn't go though. The wedding will be here before I know it, so the idea of spending money on eating out and drinks sounded like a taboo thing to do. BUT I never ALMOST never go out with friends to drink and hangout. Sometimes you need to get out of your routine and unwind with your friends. I'm happy I went!
Drinks for Happy Hour at Barnum Publick House are buy one get the
NEXT

one free from 4 to 6, Mondays through Friday. Drinks include beer, wine and cocktails.

I wanted to try So Clutch but the pickle juice threw me off. The smell of pickles makes me nauseous. I'm feeling sick just thinking about it now. LOL :/ Luckily they have a small selection of cocktails at Barnum so we weren't there forever trying to figure out which drink to try first.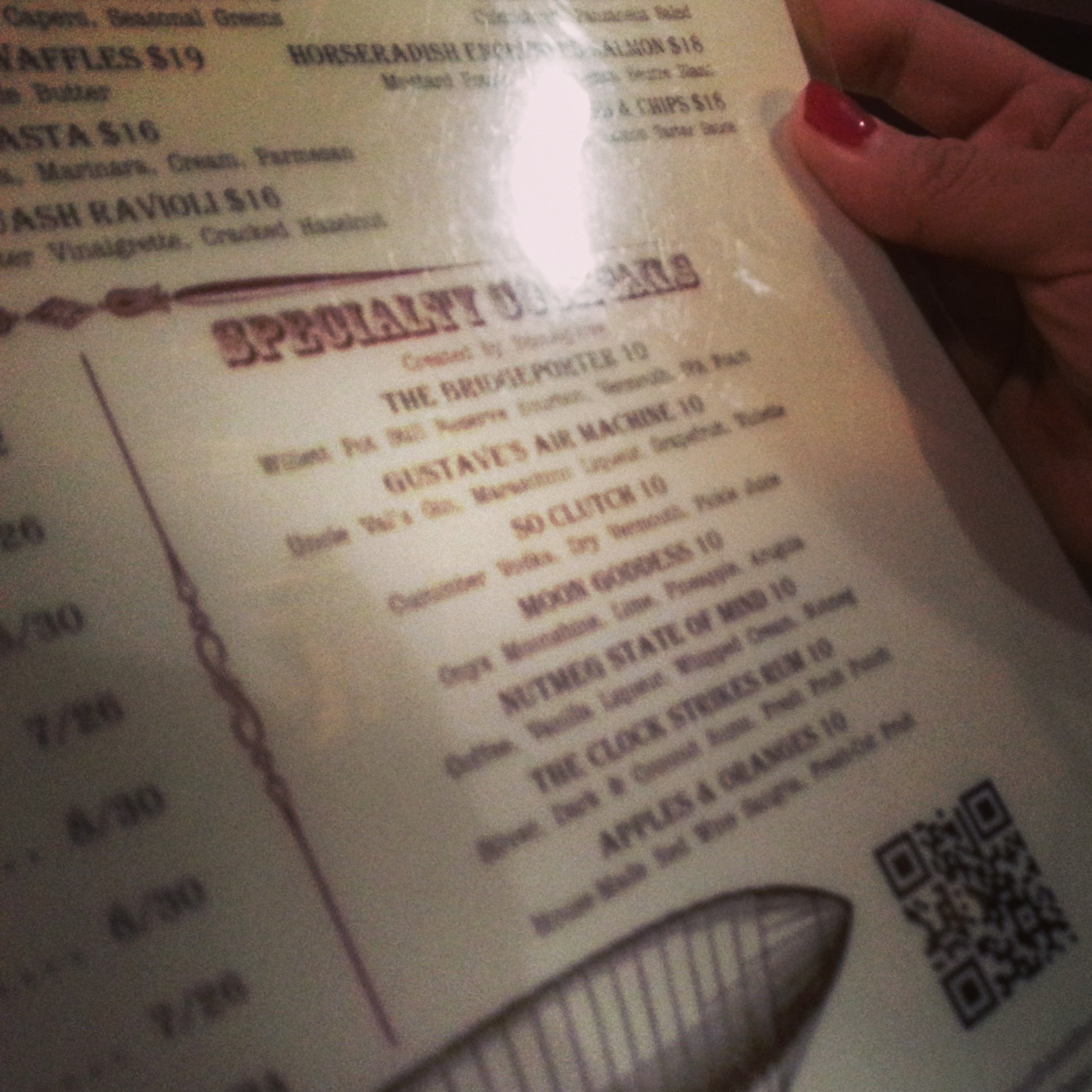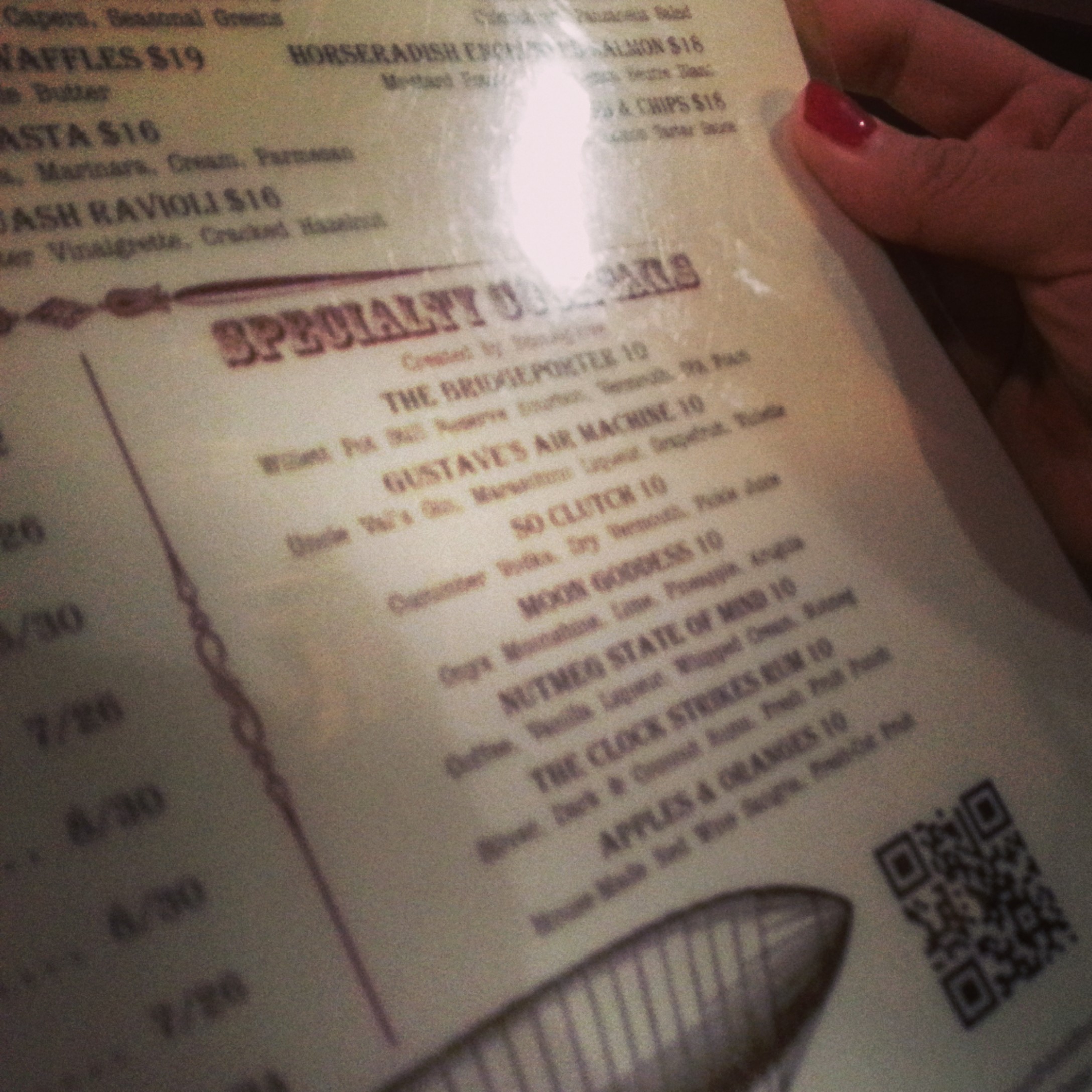 I decided on The Nutmeg State of Mind. The ingredients for this drink reads: Coffee, Vanilla Liqueur, Whipped Cream and Nutmeg. I've been on a coffee kick this year so coffee and alcohol sounded like a great combination to me. I was surprised that it was warm but then realized that it did say coffee and not coffee liqueur. If you're not a coffee drinker then this might not be your cup of tea.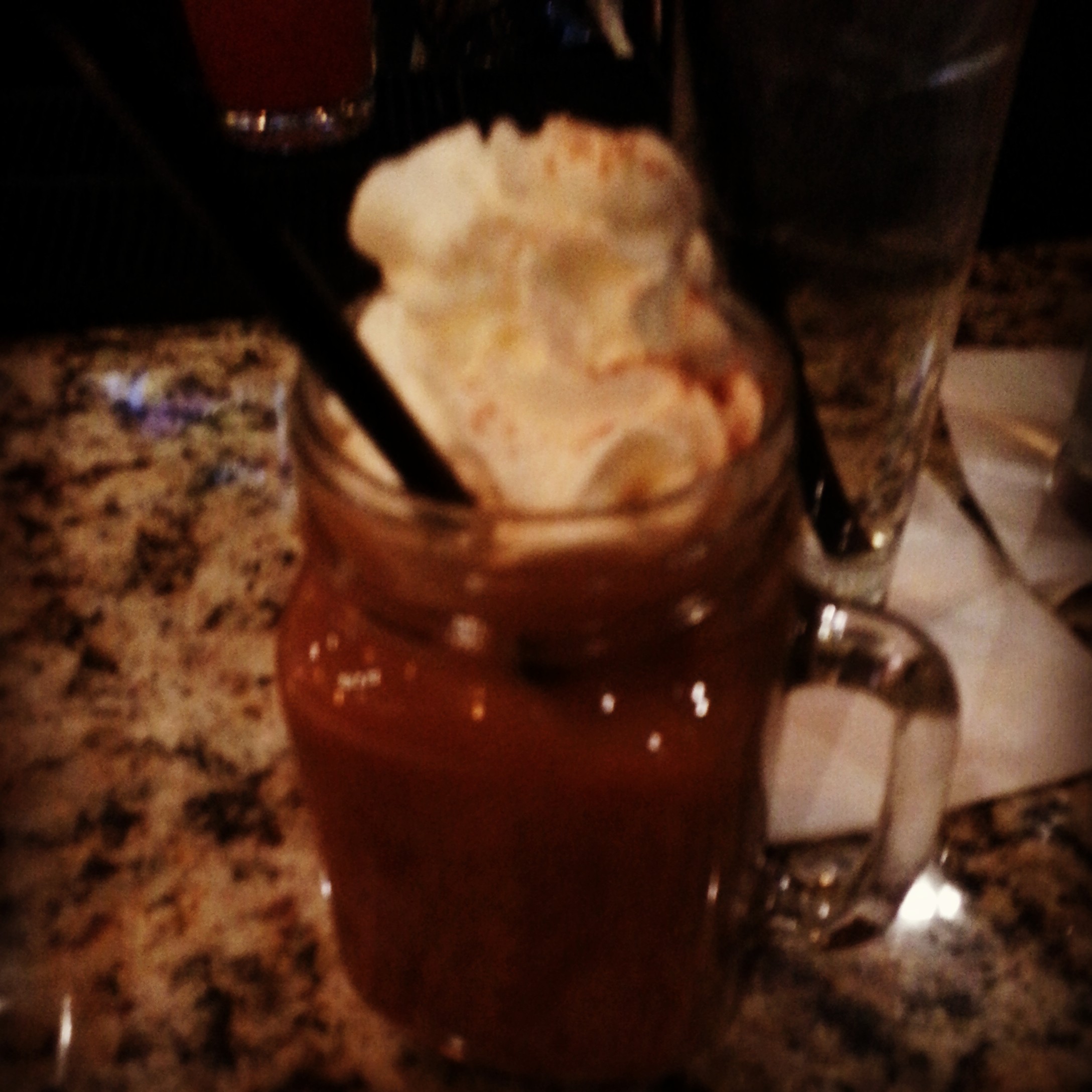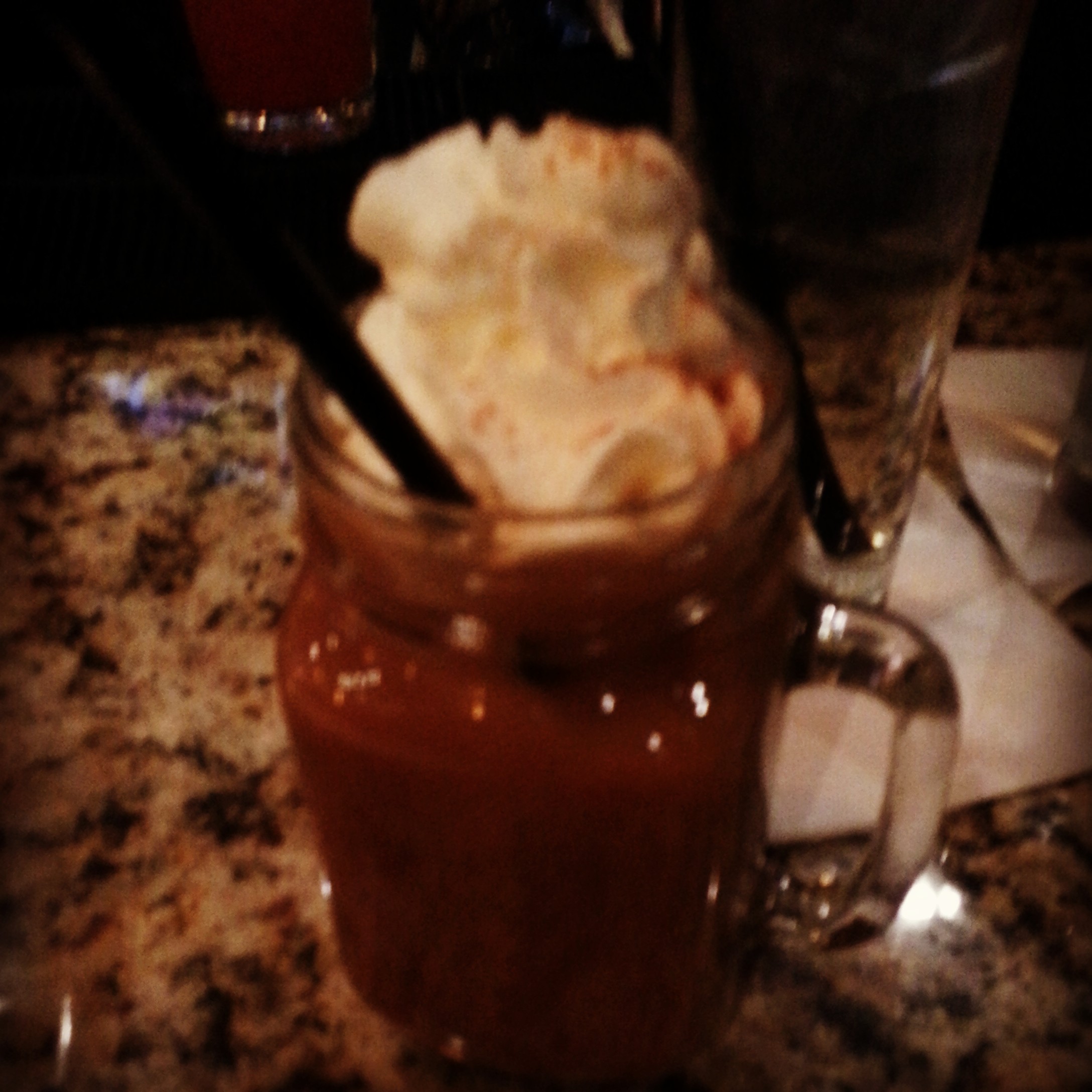 Leo got The Clock Strikes Rum which is a combination of Silver, Dark & Coconut Rums with Fresh Fruit Punch. It was strong but delicious. Luckily we ordered the Stonington Calamari so we had something to absorb the Happy Hour drinks. If you're a calamari lover then this is a must try from their appetizers menu. It's calamari fried in spicy flour and served with a chilli sauce. It has JUST the right amount of kick! Have you ever tried something that said it was spicy and you felt like a fire breathing dragon after eating it? Not that I've ever felt like a fire breathing dragon  . . . OK there was this one time at a cookout and they said the Mango wings were spicy. FUEGO!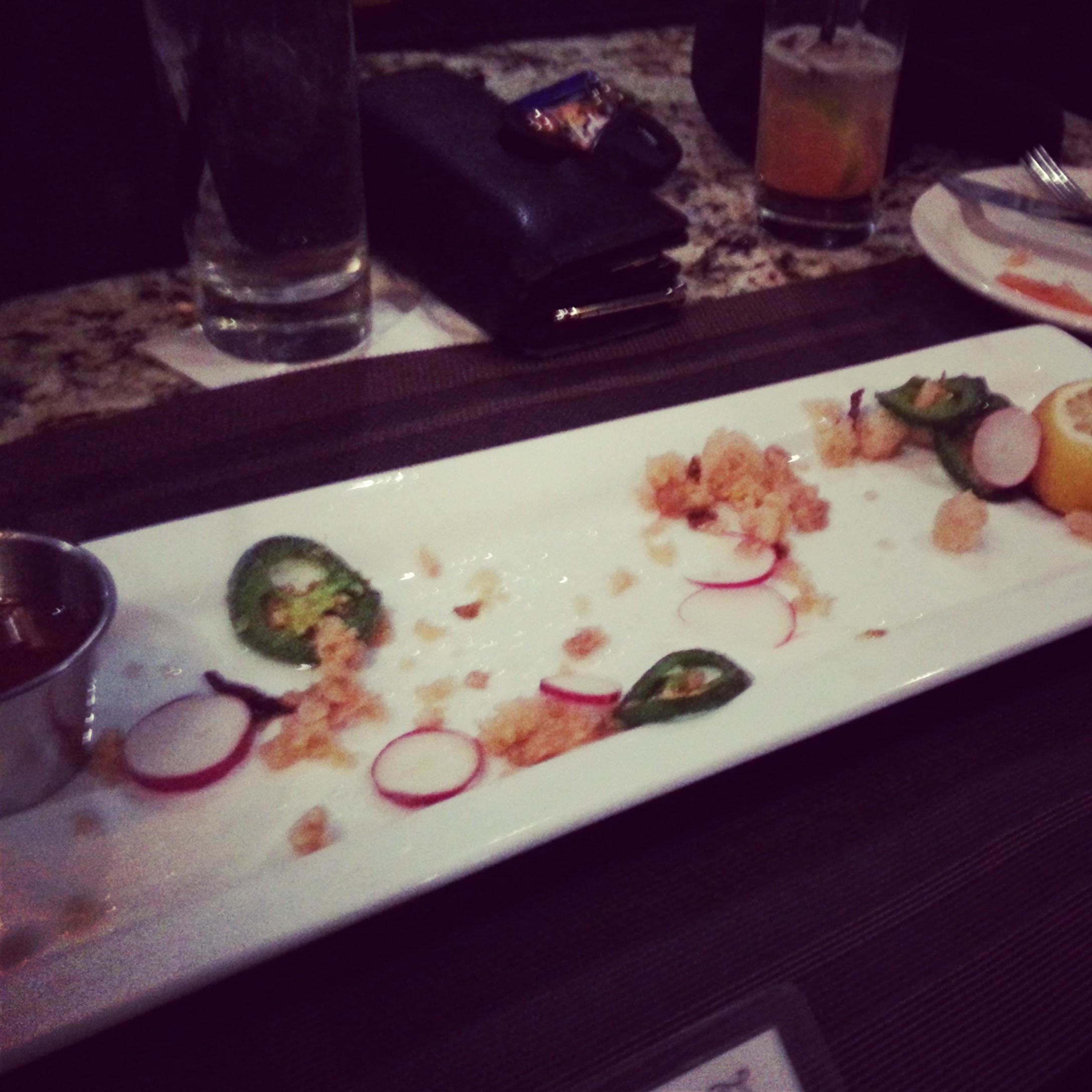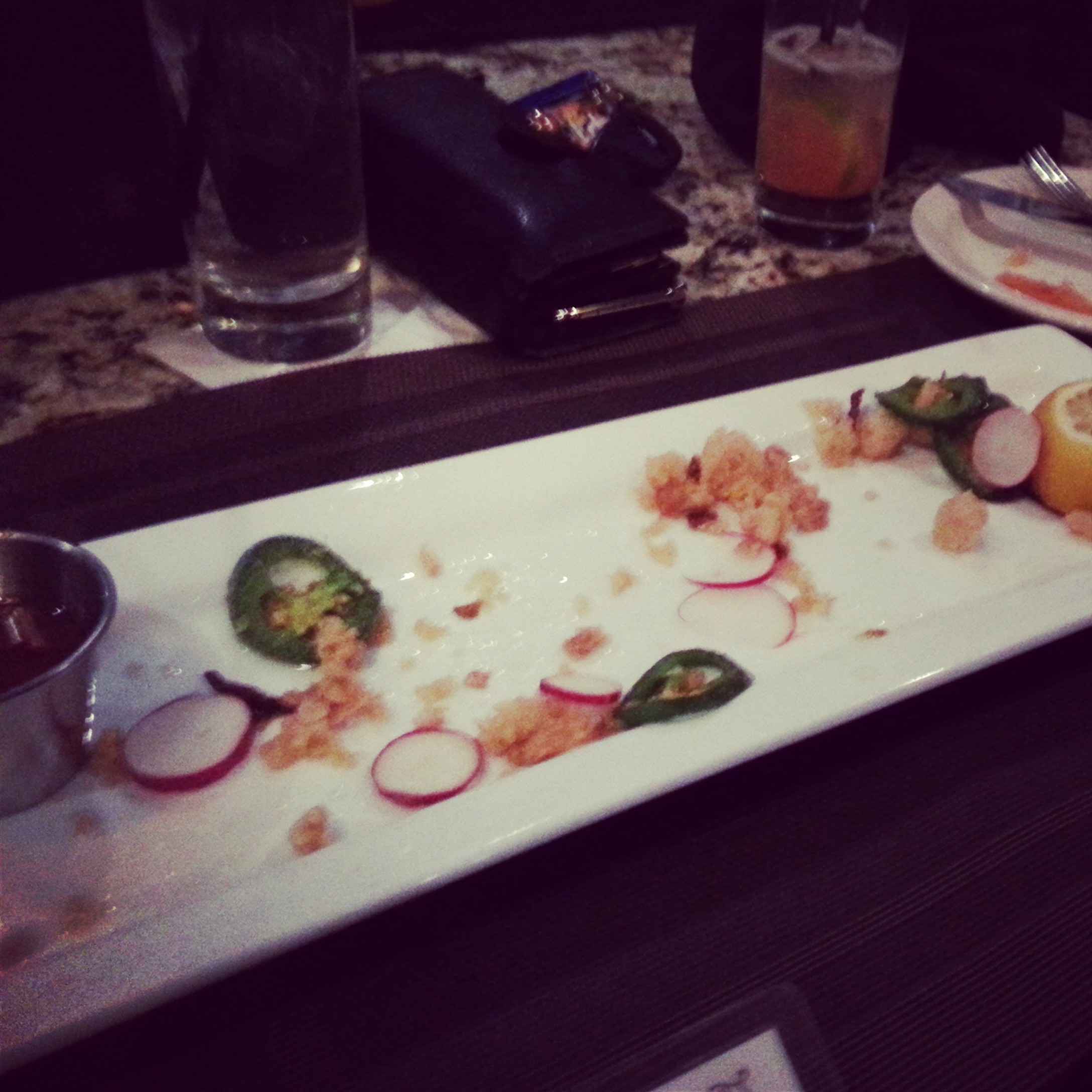 The Stonington Calamari didn't stand a chance.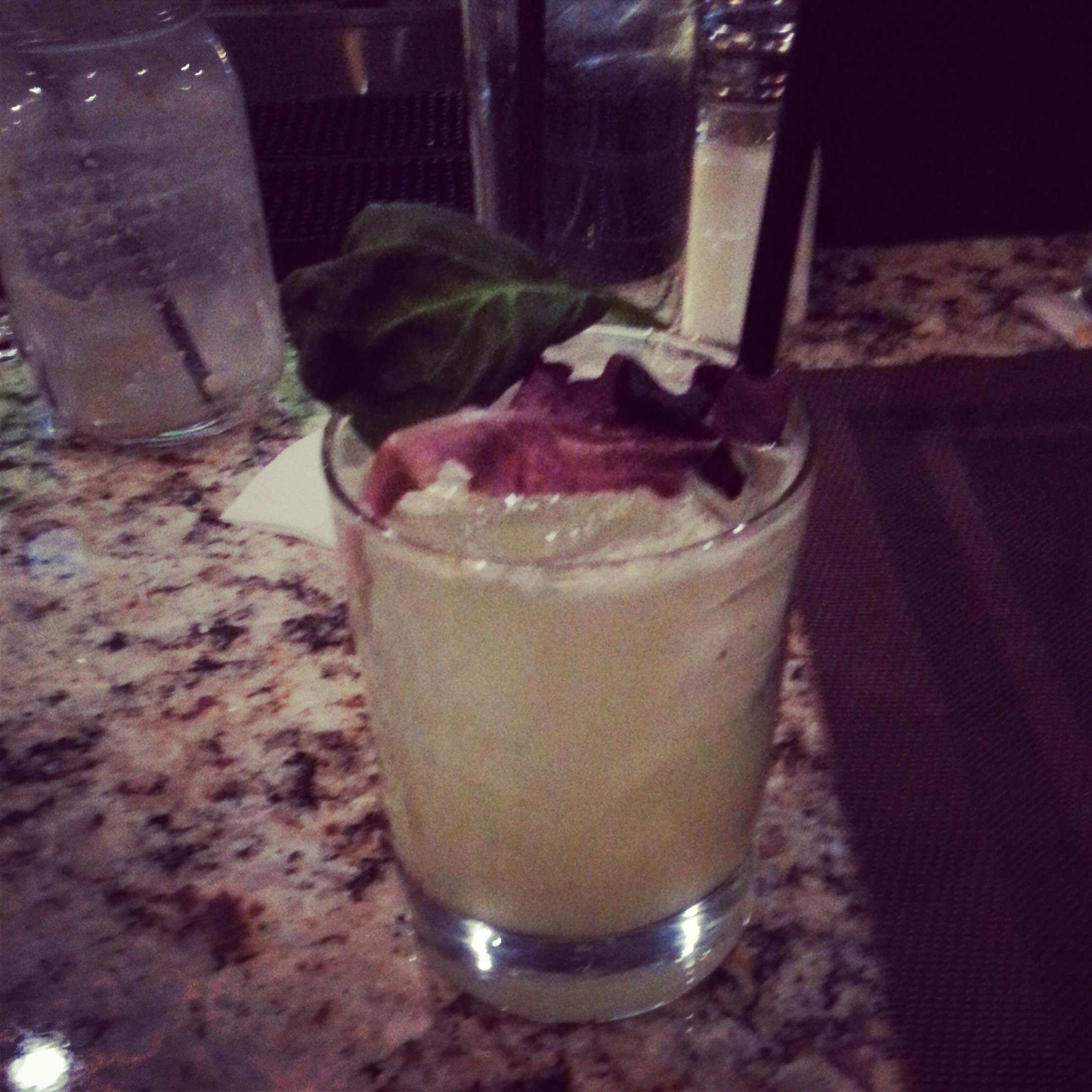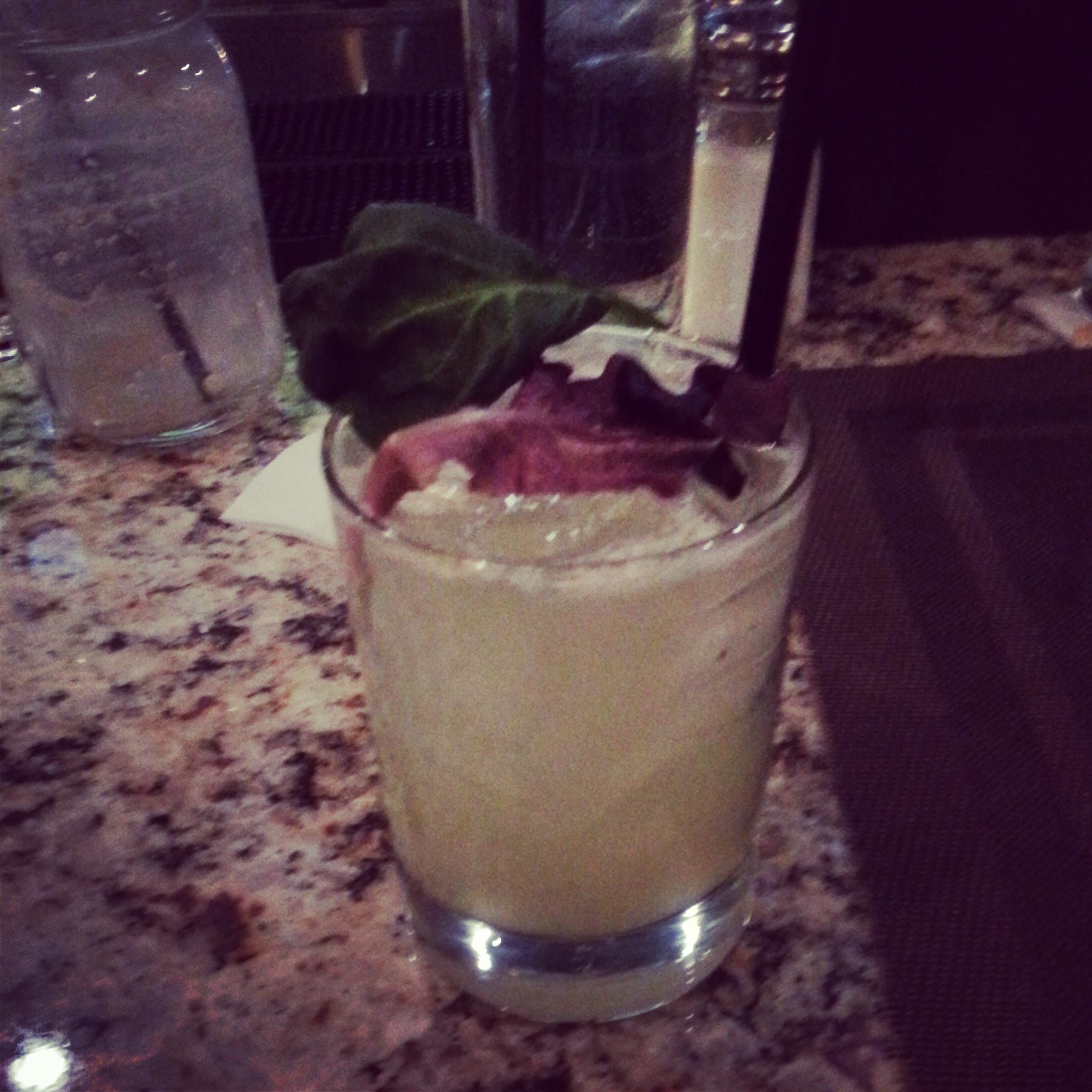 For Round 2, we both ordered the Moon Goddess … a mixture of Onyx Moonshine, Lime, Pineapple and Arugula. YUMMY. This is another strong drink on the menu so if you happen to stop by the Barnum Publick House for happy hour make sure you eat something. The last thing you want to be is that person who is LOUD and obnoxious!
Check out this video where the Moon Goddess drink is being made: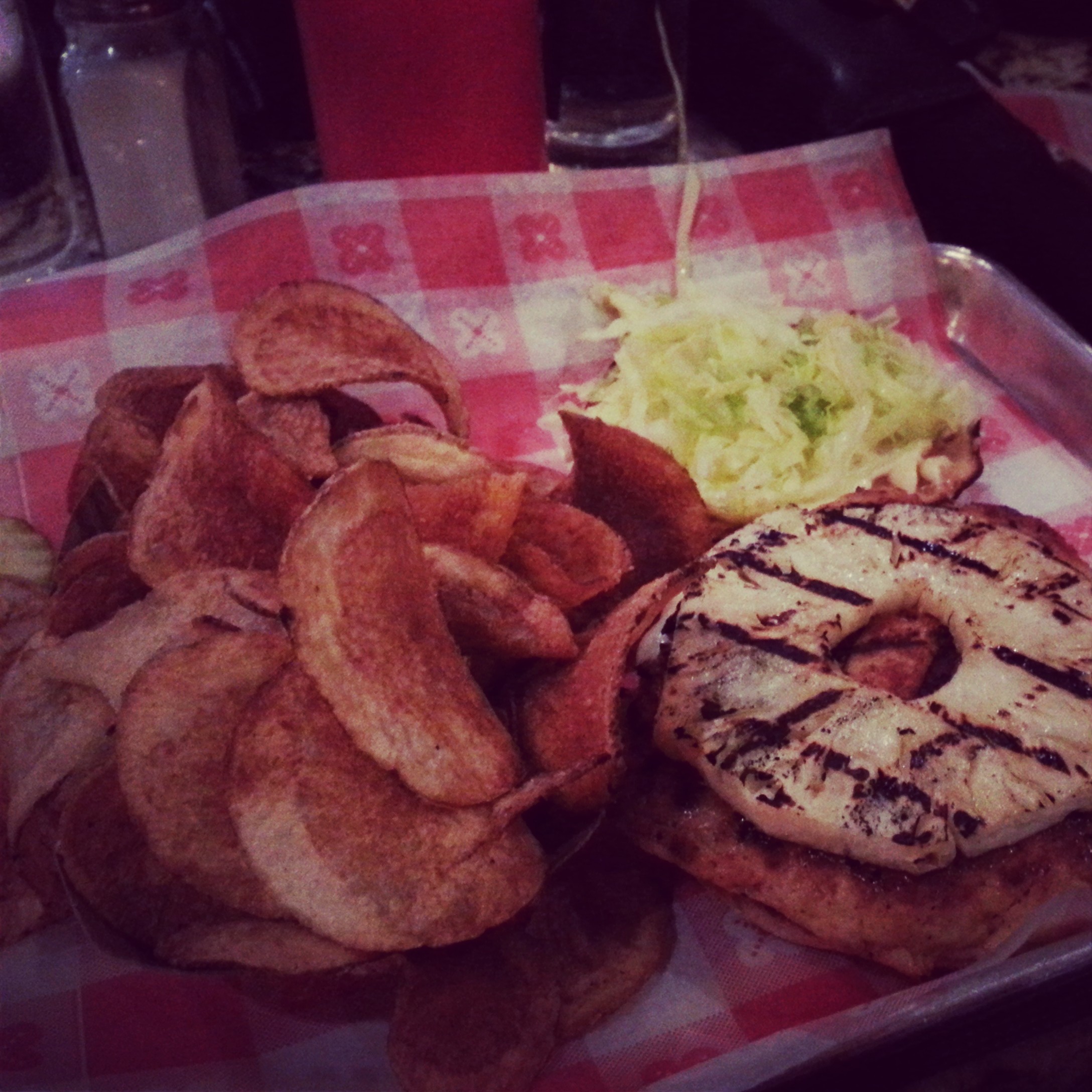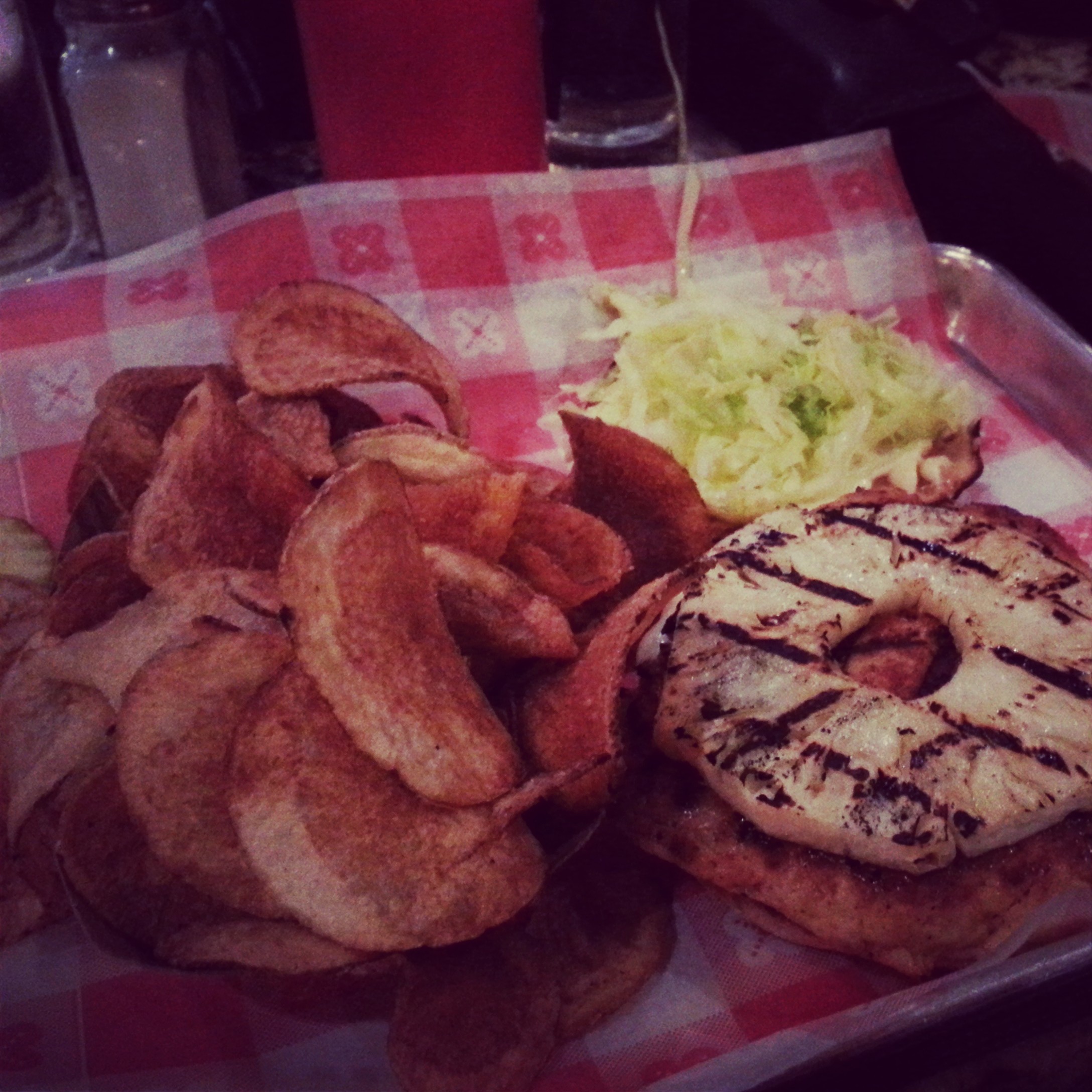 We didn't want to be those girls so I ordered the Grilled Jerked Chicken Burger that comes on an English Muffin, Grilled Pineapple, Lime Mayo and House Chips. This sandwich is spicy but NOT Fire Breathing Dragon Spicy.  🙂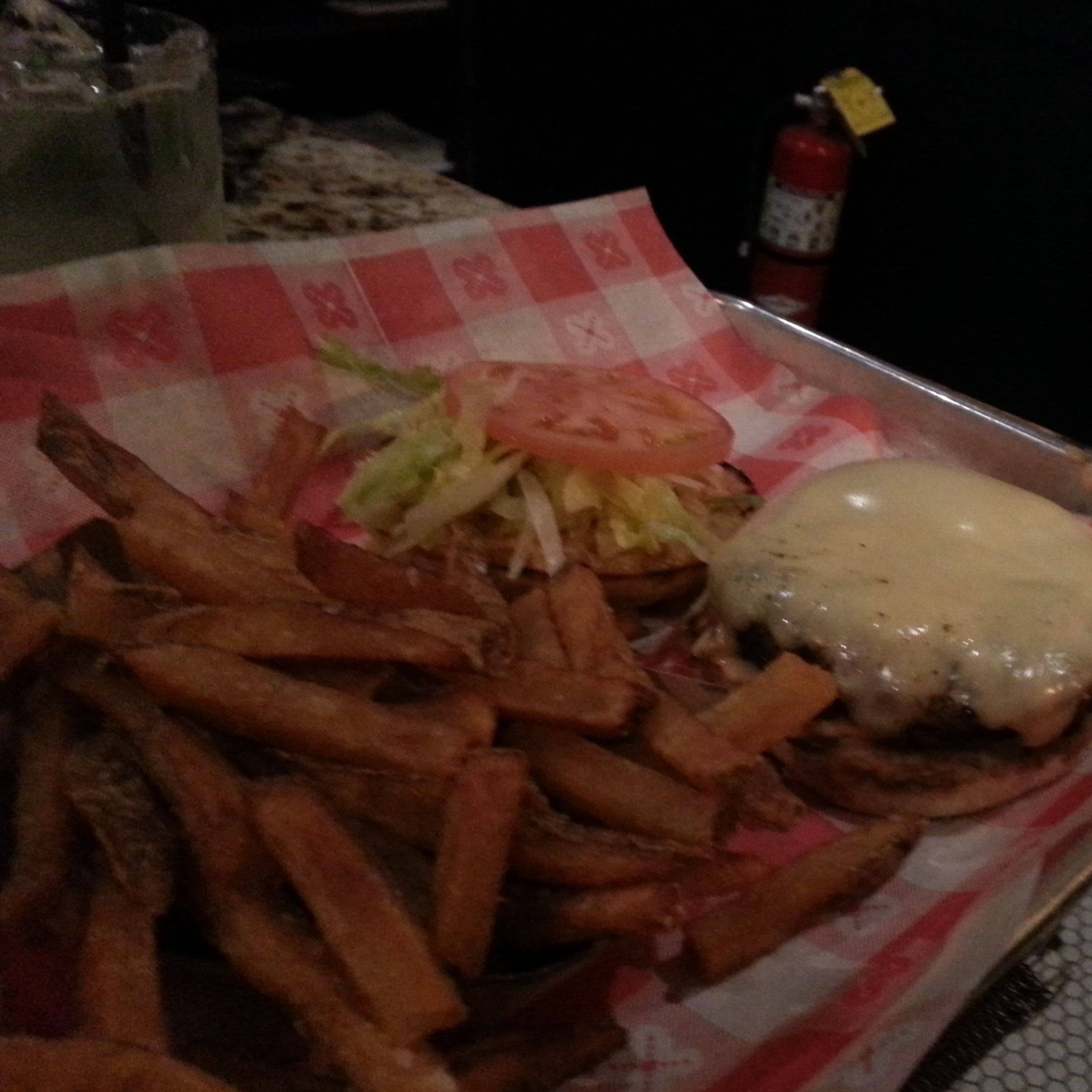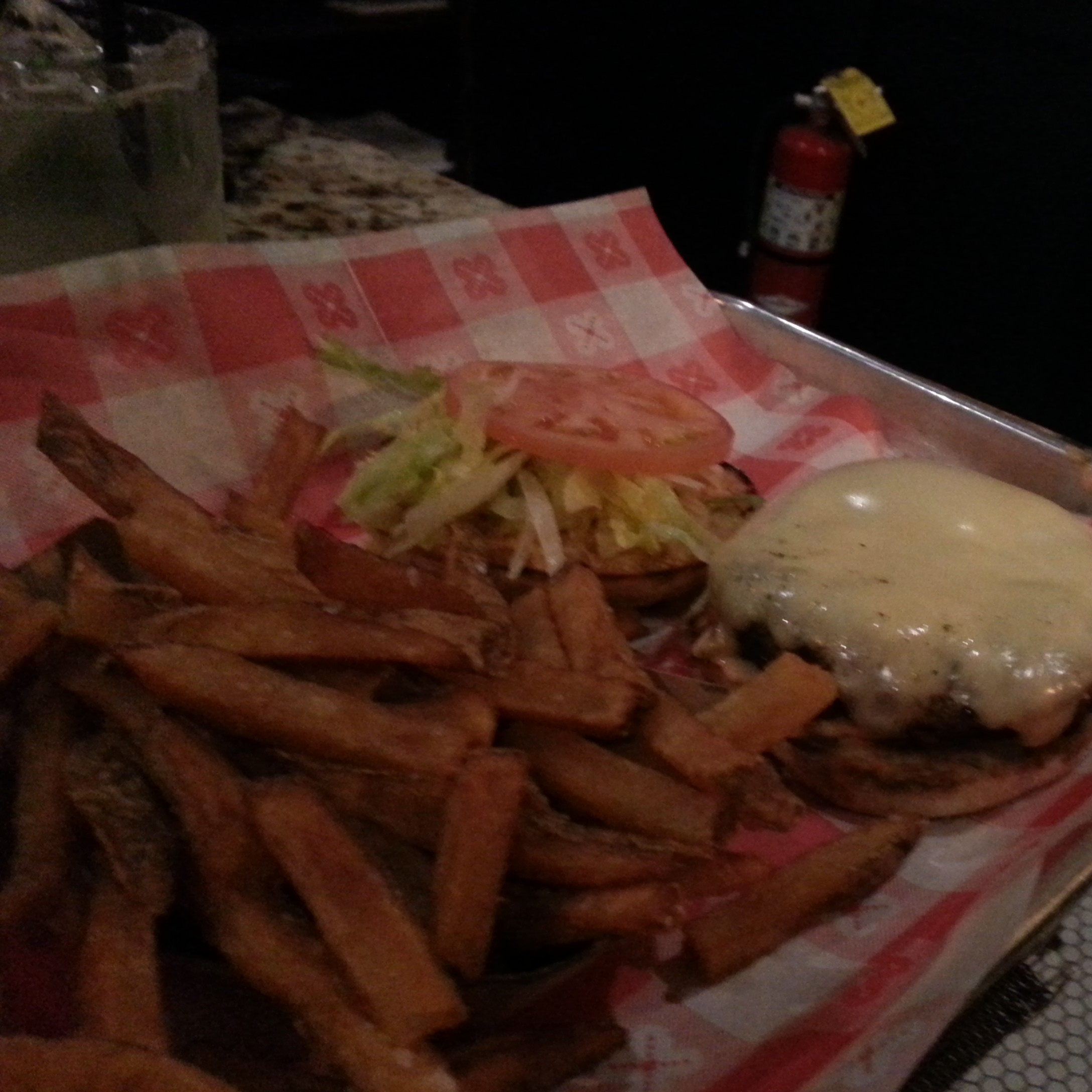 Leo ordered the Barnum Burger 100% Angus with American Cheese on an English Muffin with Iceberg, Tomato, Special Sauce, and House-Cut Fries. … There burgers are good and cooked the way you like it. Daniel loves getting a fried egg on his!
Leo and I had a great evening. We saw a LIVE Hungry Hungry Hippos game …check out the video here. We laughed but not too loudly. We chatted about life and work. …I never knew specific details about her job and now I understand why she needed a drink.
LIVE Hungry Hungry Hippos game!

Do you know what your friends do for a living? If you don't you can invite them to happy hour at Barnum Publick House in Bridgeport, CT. Do you do happy hour? Where is your favorite spot?
Until then,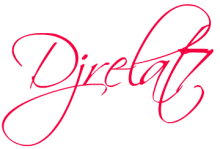 PS: Just in case you want to see the menu before you go, you can find it here.