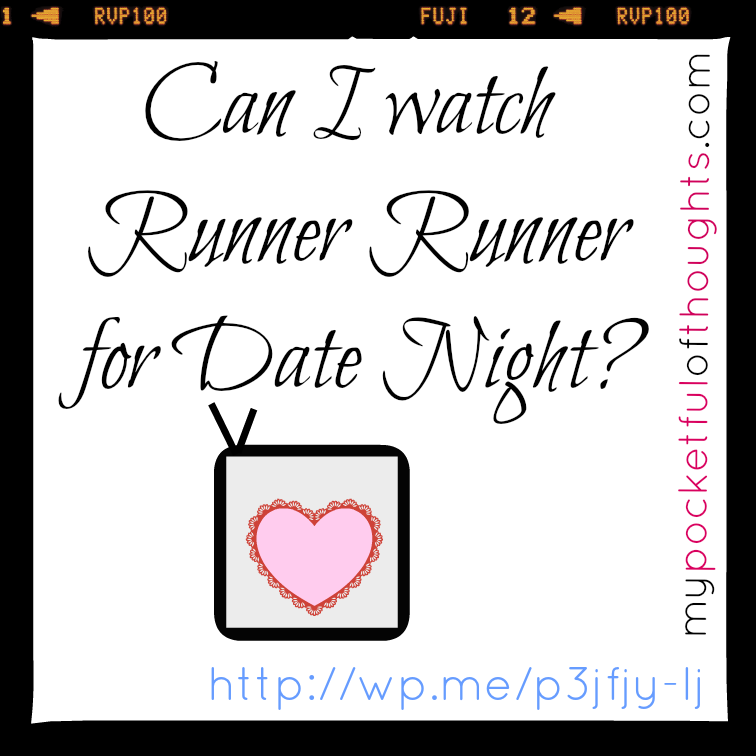 Is Runner Runner a potential movie for date night? This is what Daniel and I asked ourselves in October on our Tuesday Date Night. I was sold because it had Justin Timberlake and Ben Affleck. The action scenes in the trailer had Daniel sold. It's not in the theaters anymore, but you can watch it on DVD through Redbox.
I liked the movie. I could relate to Richie, Justin Timberlake's character, because I remember what it was like going to college and not having the funds to pay for everything I needed. My way to pay for things was using the credit cards I signed up for in the mailroom lobby. Richie uses an online poker affiliate program to pay his way through school.  Being asked by the Dean to figure out another source of income, Richie decides to gamble his savings to make up for the difference he was short for tuition. What happens next, you might see coming but what unfolds for the rest of the movie will leave you satisfied right to the end.
Daniel felt that the trailer oversold the action in the movie. However, I think ALL trailers do that, don't they? They highlight the best clips of the film to entice you to drive down to the theater on opening day to see it. Mission accomplished!
We both agreed that if they spent a little extra time exploring the addiction people can have for online gambling and gambling in general, it could have made a good movie, great.
Don't go out and buy the DVD but definitely rent it on Redbox for your next date night in. Let us know if you like it and if you've seen it already do you think it was a Matinee Worth Movie?
What kind of movie do you like to see on Date Nights? Are you a horror flick type couple or do you lean towards romantic comedies?
Until then,