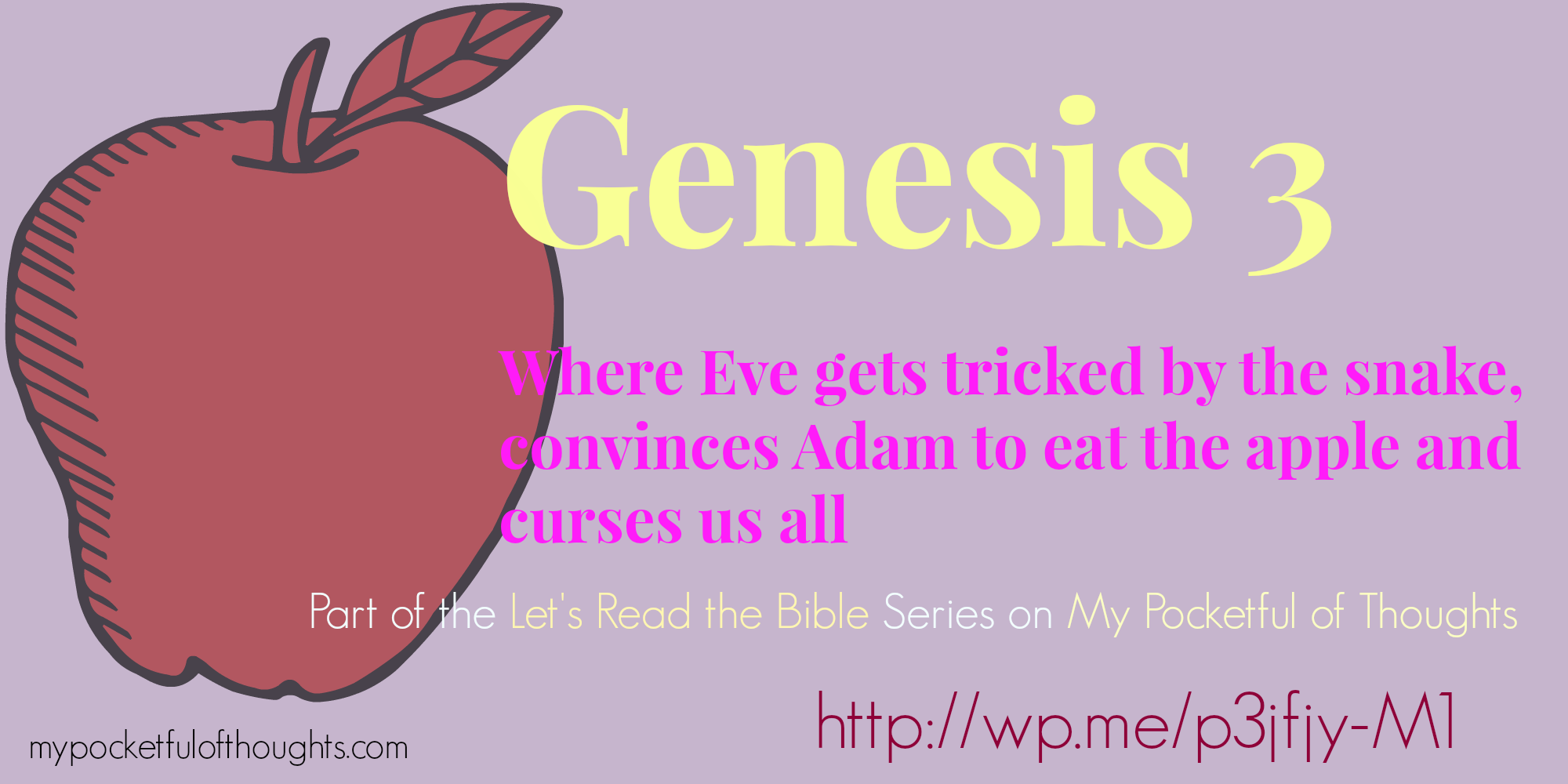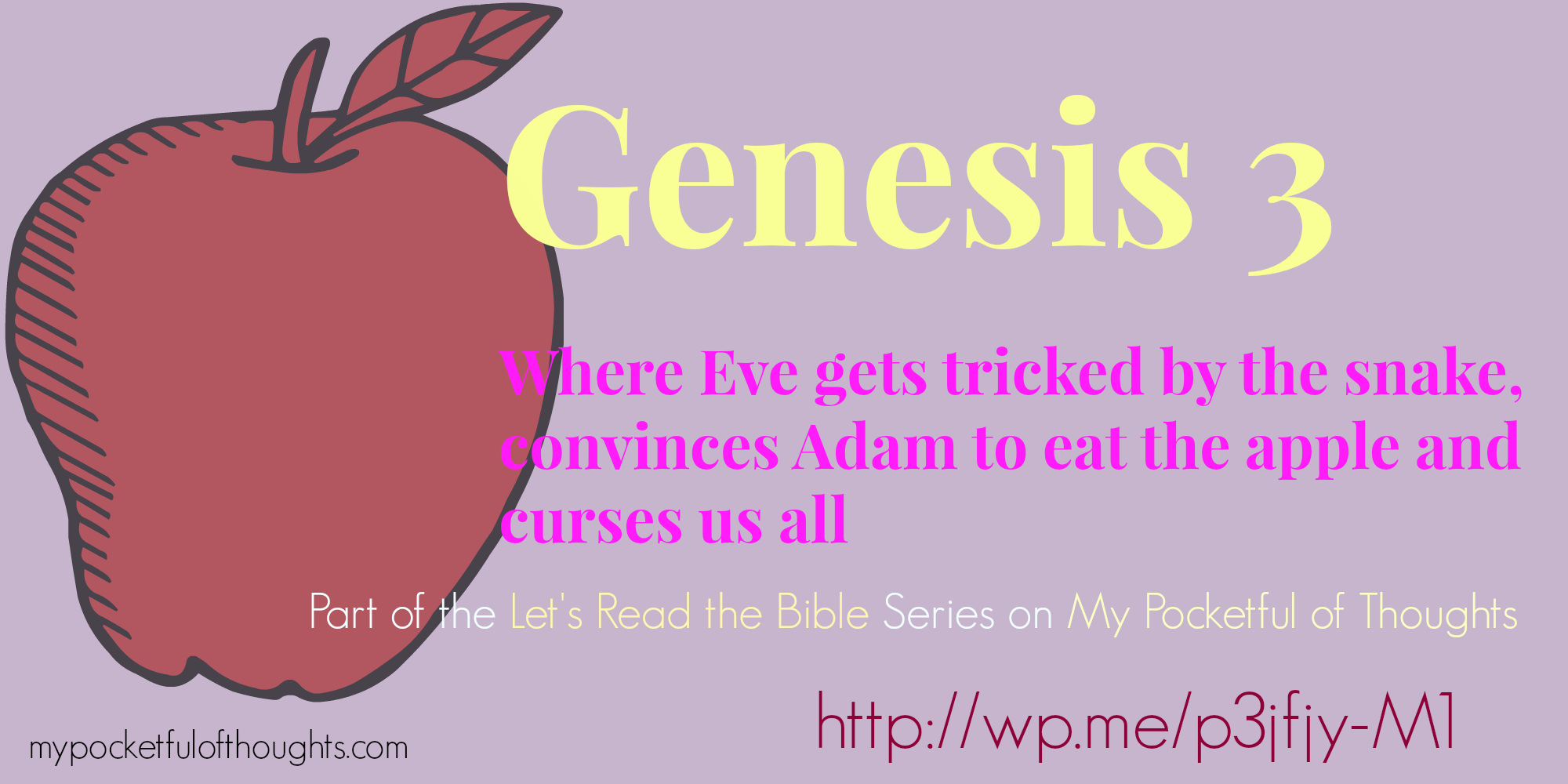 Today we are reading Genesis 3 from The Daily Walk Bible NLT (New Living Translation). If you're just tuning in you can read Genesis 1 here and Genesis 2 here. You can purchase this Bible from Amazon if you haven't yet.
Before I leave you with an excerpt and some thoughts from the guide let's remind ourselves what we're grateful for. I try and make this a habit every day but ESPECIALLY on Sundays because my work week starts on Monday. What are you grateful for?


I am grateful for Brandi Jeter-Riley and Pushing Lovely for doing the #DayOfLight campaign this past Wednesday. It takes a lot of courage to overcome the stigma one might have about depression. A lot of resources and information was shared on social media to help those who are seeking it. Overall, it was great to let people know that they are not alone.
I am grateful for my new router coming in last night. I installed it this morning so I'm back on-line YAY
I'm grateful for my friend Cristina meeting up with me once a week to have a 90 minute writing session. I'll be working on getting more content onto the site!
I am grateful for all of the photographer choices that Daniel and I have for our wedding. It'll be great to have memories of our big day when we're old and gray. 🙂
I am grateful for you, for reading the Bible with me. It's something that I've always wanted to do but kept putting it off. One chapter a week makes it feel less overwhelming. The Bible is a large book with many chapters.
. . . this week with Genesis 3, we're reading about how the serpent talked Eve into eating the apple . . . as I was reading it I was yelling for her not to but she didn't listen. Imagine how much different life might be if she decided to listen to God and ignored the serpent. …thinking out loud…
Here's an excerpt: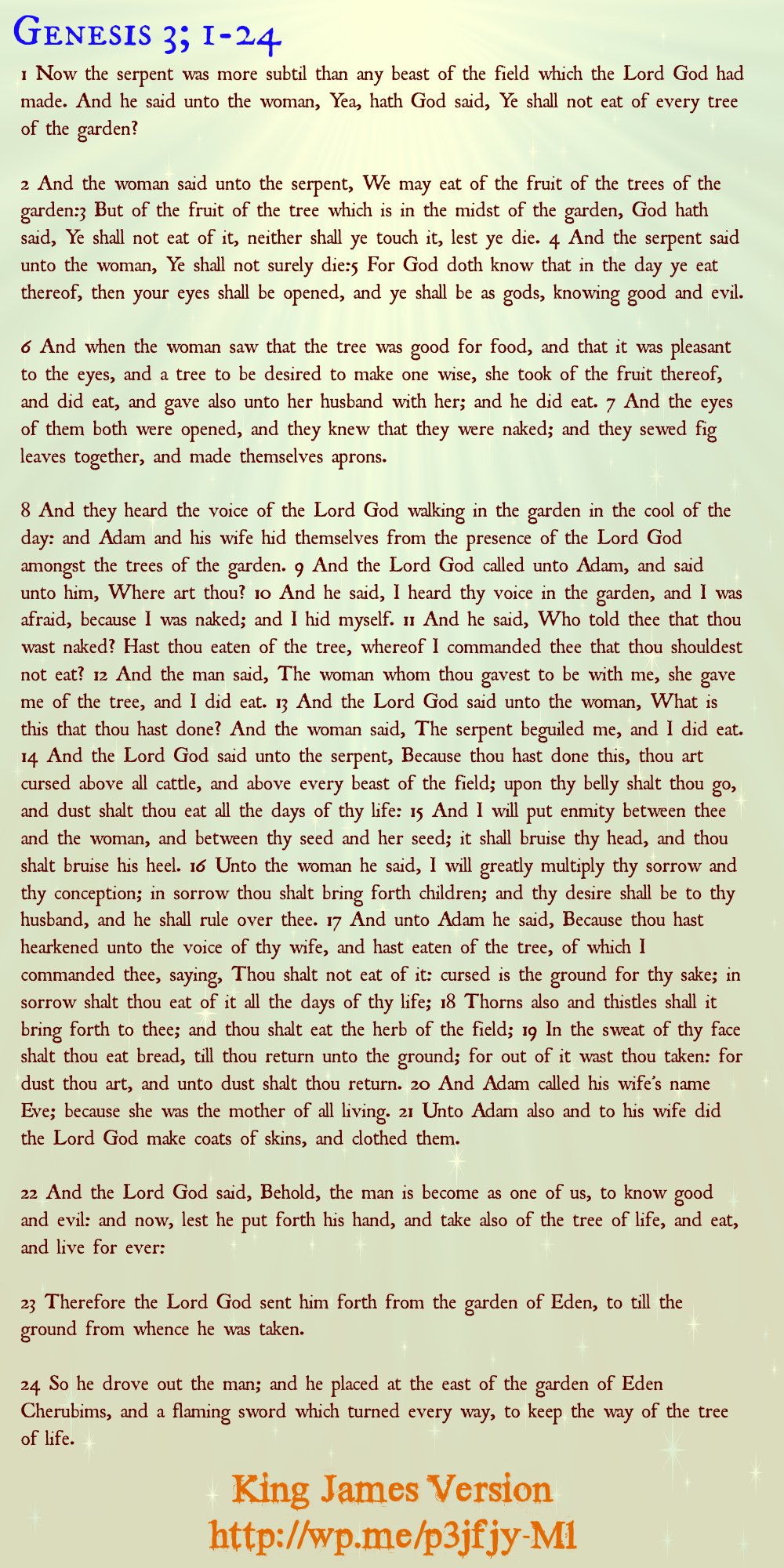 As I was reading the insight passage the quote that they highlighted made me think:
"SATAN, LIKE A FISHERMAN, BAITS HIS HOOK ACCORDING TO THE APPETITE OF THE FISH."
Lord knows I am focused right now on paying down my debt so I don't walk into my marriage with it all. On Friday I met up with Cristina to have our writing session and she walked in with this beautiful London Fog bag. She explained that it was for carrying her laptop and saw it at T.J. Maxx and decided to treat herself. I found myself looking for it on Saturday but didn't find it at the location she got hers from. Today Daniel and I stopped at a different T. J. Maxx and I was going to stay in the car. What were the chances that the bag would be at this other location. Thinking that it couldn't hurt to look, I found that they had two! So off to the register I went with my new computer bag. Thinking on it now, I already have one that I purchased five years ago. It's not as pretty as this London Fog bag but it did the job.
Today the Devil won y'all. He will not succeed tomorrow. I could bring the bag back but well it's a beautiful bag for the price. #ImJustSaying #Maxinista
Let me know your thoughts on the questions and insights in the guide and what you think about Genesis 3!
Until then,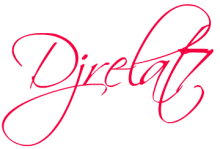 If you're just tuning in, we're on the 2nd Chapter of the first book of the Bible. We're reading one chapter at a time together. If you'd like to catch up you can go here. If you'd like to join us in reading the Bible with The Daily Walk Bible (NLT) you can purchase it on Amazon here. If you purchase The Daily Walk Bible through the link above I will receive a small percentage of the sale that will be used towards the maintenance of the website.