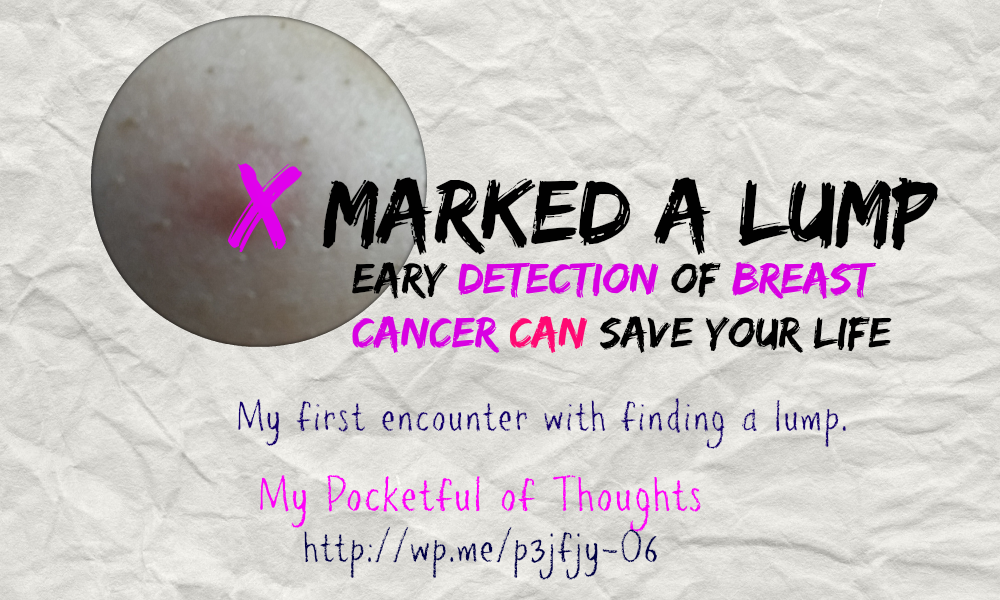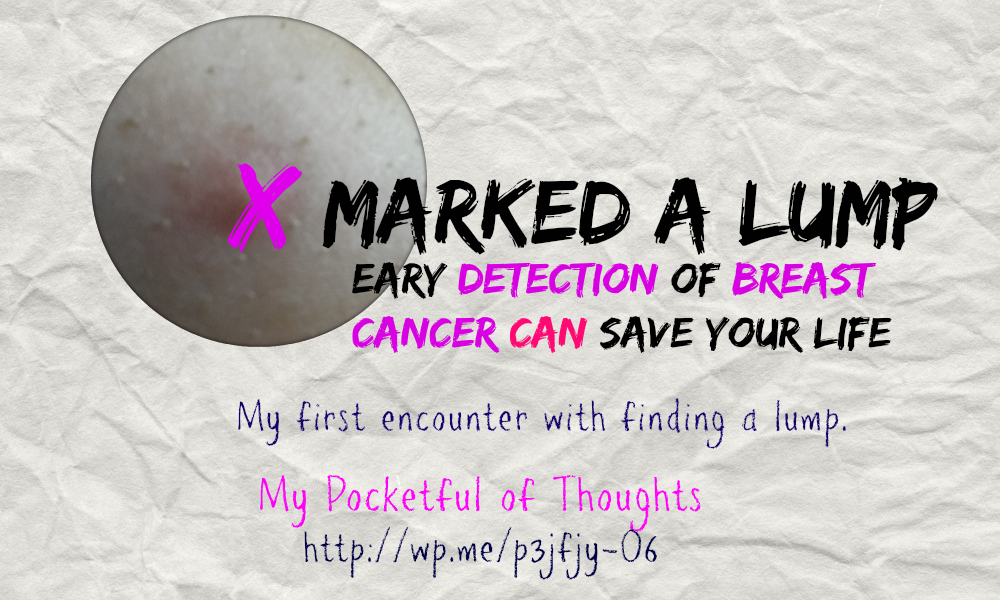 WHAT IS THIS? My fingers felt a grape size lump under my right breast. Is this a lump on my breast? My heart skipped a beat. What does it look like? I asked Daniel, my future husband, to describe it to me? It looks like a pimple. Maybe. OK. So maybe it is a pimple and my skin is reacting to it. To be on the safe side I'll make an appointment on Monday. The what if its not kept my mind racing for hours. It took all of my willpower to not get into bed and cry. It took all of strength to not freak out. If I did freak out then this finding was real. Do you check yourself regularly for any changes? 
I don't know how I got through the rest of Saturday. I can't even tell you what I did. Its all a blur today. I remember going to Sports Authority with Daniel and my nieces to find Ariana a tennis racquet. I walked into the store and ran towards the bathroom. I knew the tears were trying to burst through in the car ride to Norwalk and I didn't want them to see me cry. Hold on, where's my tissue. I did use the bathroom and I did cry. I didn't for long though. I wouldn't let myself.
It's just a pimple. Its just a pimple. Its just a pimple. itsjustapimpleitsjustapimpleitsjustapimple . . .
I don't know how many times I said it before I finally calmed myself down enough to go out and find the family. As I walked towards them, the racquet was already selected. I had wanted to take pictures and notes on the whole shopping process. But I had missed the whole thing.
The rest of the evening was better. I didn't cry again until Sunday morning. I woke up to my mom telling me Analis hadn't come home from her friends party on Saturday night. I was at a loss for words. I had hoped that she had stayed at her friends house. I called her cell. No answer. I sent out calls to her, her friend and her boyfriend. No answer. An hour later I was ready to drive to her friends house, when Analis walked into my bedroom. Sorry Titi, my phone was on silent.
I let Daniel know that I had found her. She'd been home the whole time.  She had been asleep in the spare bedroom, a mere 10 feet away from me. The tears burst through at that moment. I was tired. I wasn't sure if I could wait another day to make an appointment. But I wiped my face and headed off to church. After all, it was just a pimple.
Being in Mass though, I seemed to cry even more. The tears kept coming down as I said silent prayers to my Lord Jesus Christ. I apologized for complaining about all the unexpectedness that had moved into my life as of late. I listened to the sermon talk about how we're going to live on forever, after our body is gone. Yes, our spirit lives on. I just didn't want to leave so soon. Daniel hugged me. I completely forgot he was there. I didn't want him to see me crying. After all, it was just a pimple.
I put on a happy face and it really helped in tricking my mind to enjoy the beautiful Sunday that was. I brought my niece to school and made it to work on time. Before I called the doctor's office, I found myself in the bathroom at work taking a picture of my breast. To see if the pimple was still there. It was and so was the lump.
MOTHER FLOWER MOTHER FLOWER MOTHER FLOWER MOTHER FLOWER MOTHER FLOWER
I called the Women's Health office. The receptionist asked what was the reason for my appointment. I lowered my voice and spoke slowly. She let me know that my doctor's next available appointment was a week away. She listed the other doctors that were available. But I took the appointment a week away. It was a pimple. There isn't a rush for that right?
As soon as I hung up the phone I regretted it but I couldn't find the strength to call back. If I did, I would be admitting that it was not a pimple. God must have known I'd have a nervous breakdown between Monday and next Tuesday because the receptionist called back with 3 cancellations for the next morning. I took the earliest of the 3.
I did a lot of breathing on Tuesday morning. Breathe in. Breathe out. Its funny because I never thought about having to tell myself to breathe. We breathe automatically right? I just knew that if I didn't tell myself, I might hold my breathe and pass out. I had to at least make it to the doctor's.
I was taken almost immediately but it felt like an eternity as I waited for my doctor to come into the room. I was surprisingly calm. I don't know if Sunday's sermon sunk in a few days later or what but I felt ready to hear whatever news was about to come. The calm before the storm. It was probably the supportive future husband I have. Asking me to call with the news as soon as I got it. He'd be there with me every step of the way. Whatta mighty fine man I have!
After her examine, she had me check the area again. The lump had gone down in size significantly. She explained that the sweat ducts had become irritated creating the lump I had felt on Saturday. My body had healed itself. I heard a loud exhale. I hadn't noticed that I had held my breath.
When it comes to our health, we should address matters right away. I was assured that I'd done the right thing in coming in. A grape sized lump on your breast is something to raise concern about. It is better to be safe than sorry. Really. I can't imagine what its like to get a different diagnosis. I don't want to imagine. Breast Cancer runs in my family so …
If you take anything away from what I've shared, please understand that its important to know what to look for during self examinations. I found this great Infographic through a google search on early breast cancer detection:

Breast Self Exam and Cancer Facts, Courtesy of LocateADoc.com
Do you perform self-examinations once a month? Have you ever detected a lump? Share your story with us in the comments below so we can learn together!
Until then,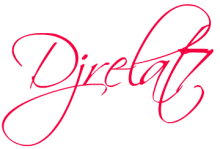 PS: If you are looking for more personal stories on having breast cancer and surviving it head on over to my girl's site My Fabulous Boobies. Tell Nicole I sent you!