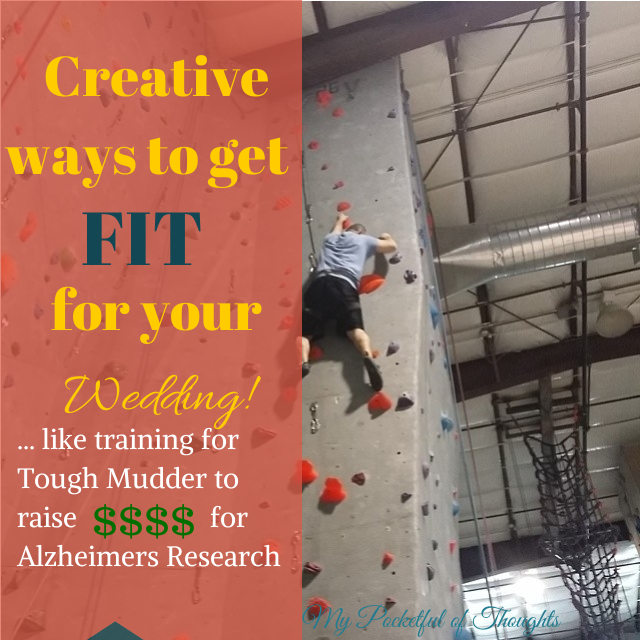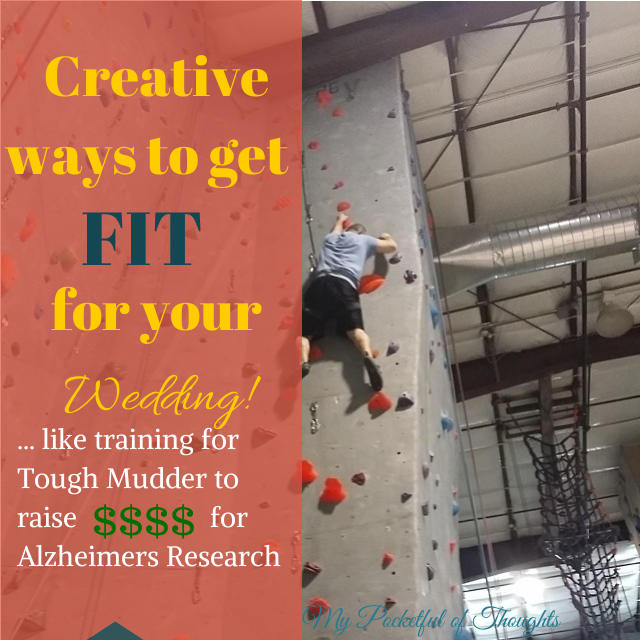 I am beyond proud of my future husband! Not only did Daniel figure out how to get fit for our wedding but he's raising money for charity too! Did you ever think of doing a race, a competition or an event to get fit for your wedding? I have heard of doing boot camps six weeks before the actual wedding date. I wouldn't think to do an event like Tough Mudder though. I read in a Wedding To-Do Checklist that you should start right after your engagement. I'm behind. What are you doing to get into shape for your big day?
Daniel was asked to be a part of Team ASF in December of 2013. The team is headed by Dr. Robert Kipp of Pro-Health Chiropractic, P.C.. I was asked to come along for the ride. After watching the videos on the Tough Mudder website, I thought I might just go for moral support. It takes a very determined type of person to do an event like Touch Mudder. Daniel is definitely one of them.
Team ASF will be doing Tough Mudder on June 1st in Mount Snow Vermont.
Here's a bit more on Tough Mudder:
Over the last couple of months, the team's had group training sessions to prepare for the Tough Mudder event at Carabiner's Fairfield in Fairfield, CT, an indoor rock climbing facility. The owner is also a part of Team ASF. I participated in the 2nd training session as Daniel's workout parter. It was a rush but I was also scared of what was to come. As the months have passed the workouts have begun to be more INTENSE as you'll see below.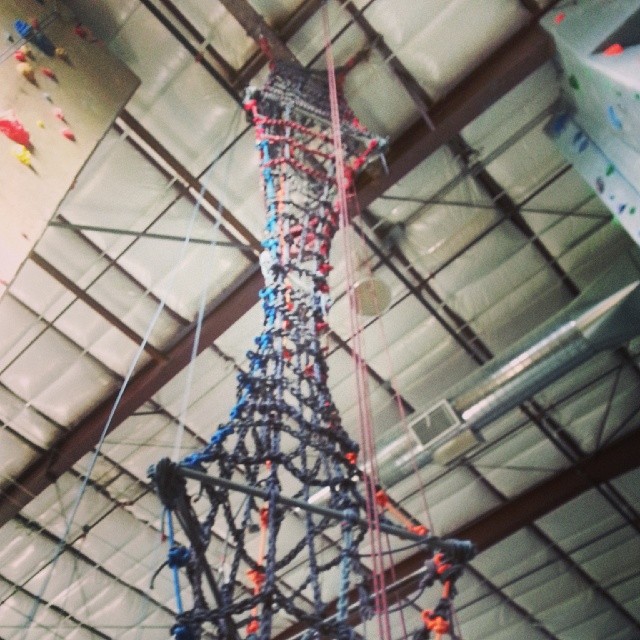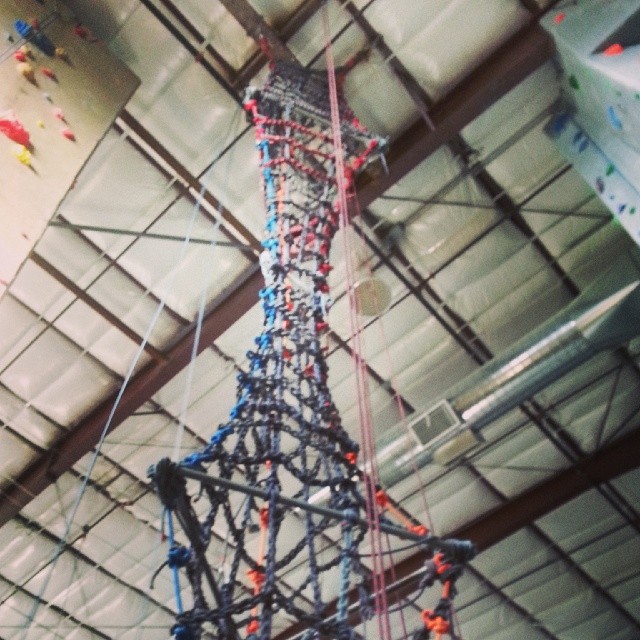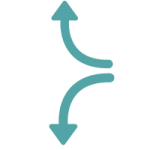 Here is the rope ladder that we practiced climbing up. Yes I said we. I did make an attempt at getting up this adult sized monkey bar-esque contraption. I didn't get up very far though. It does require you to use your legs to get you up and mine are not that strong …yet. Daniel made it up the first time with no problem. It was the third time up that did him in. Luckily everyone went up with harness equipment on so you got a small break on the way down. This was preparation for the climbing walls portion of training.
 Didn't Daniel do awesome getting up?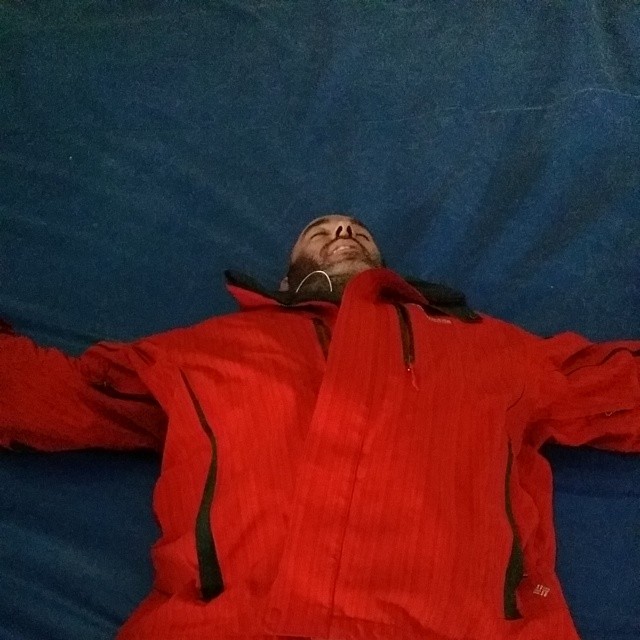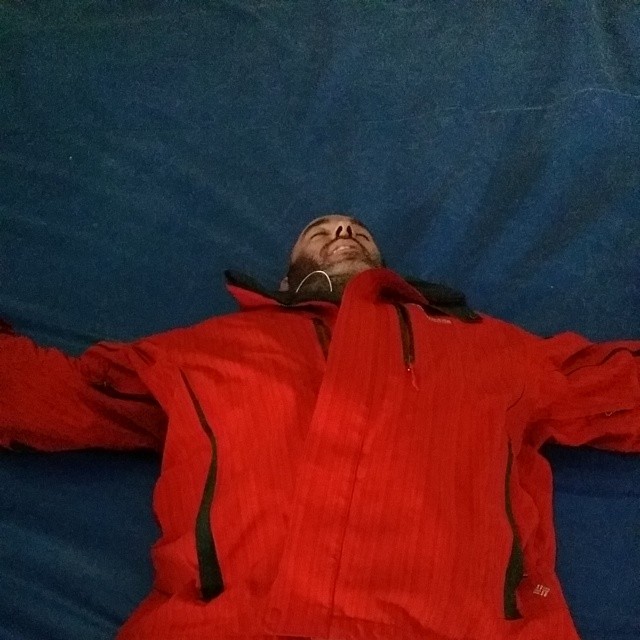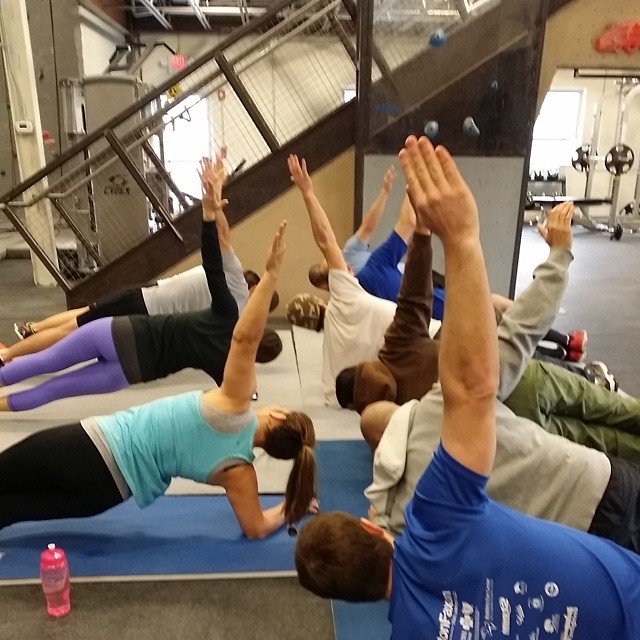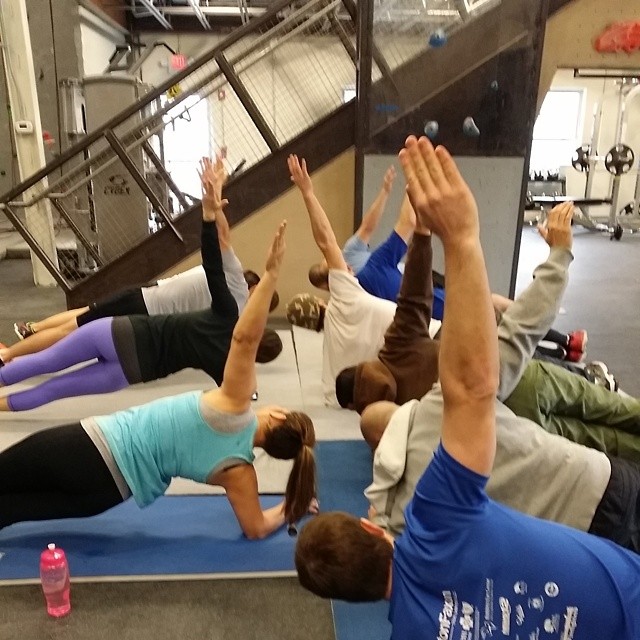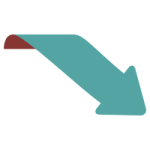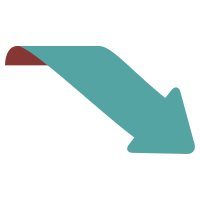 In the video below we have Daniel's favorite exercise …. Burpees … These are a BITCH! …I was super happy to be taking pictures, recording video AND NOT exercising with them.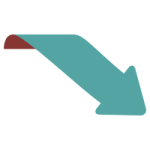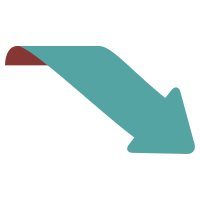 In this next video you see a torturous leg lift exercise. You work with a partner. You start off lying with your body straight. You lift your legs off the floor and up towards the ceiling. Then BAM your partner pushes them back down and you start again. This helps with working out your core. This exercise would go on for a count of 60 seconds. Then you would switch with your partner for your rest period.
 Ladies and Gentlemen I introduce the real AMAZING Spider Man . . .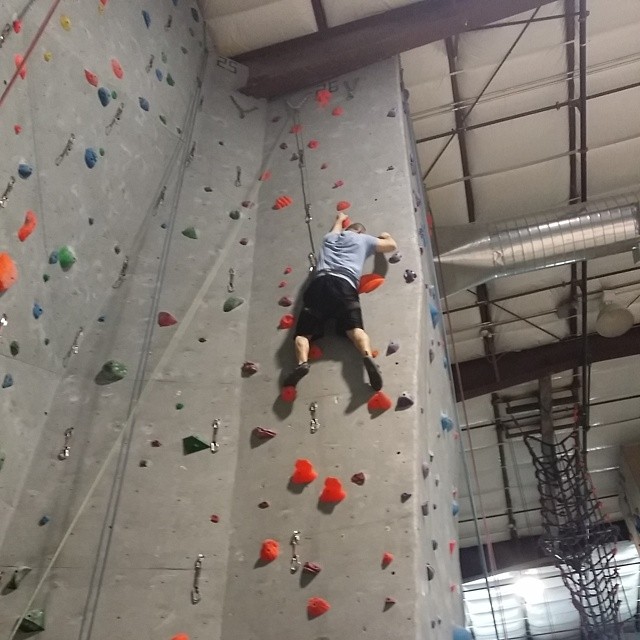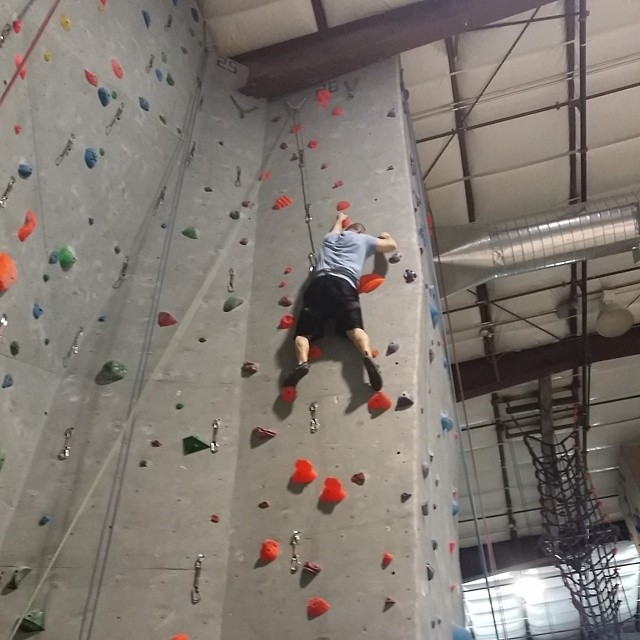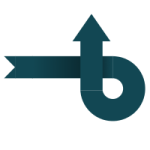 As the team photographer, I've seen the progress of each member. As I was taking photos of Daniel going up this wall, my mouth hung open. He scaled this wall like he was Spider Man. Of course when I confronted him on his secret identity he denied it. But I've got my eye on him. How does one prove that their significant other is a comic book super hero?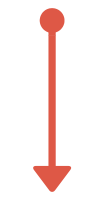 The video coming up is capturing a team exercise of the Roman 300 -I think nicknamed after the movie 300. This excersize is 3 different ab routines back to back. You do the first ab routine for 60 seconds, then the second for 60 seconds, finished with the third routine. I don't know about you but I felt my abs grow stronger just watching this video! Now if I could just see the results LOL I know I'll be doing Roman 300's soon to get #OperationTeddyReady underway for the Honeymoon.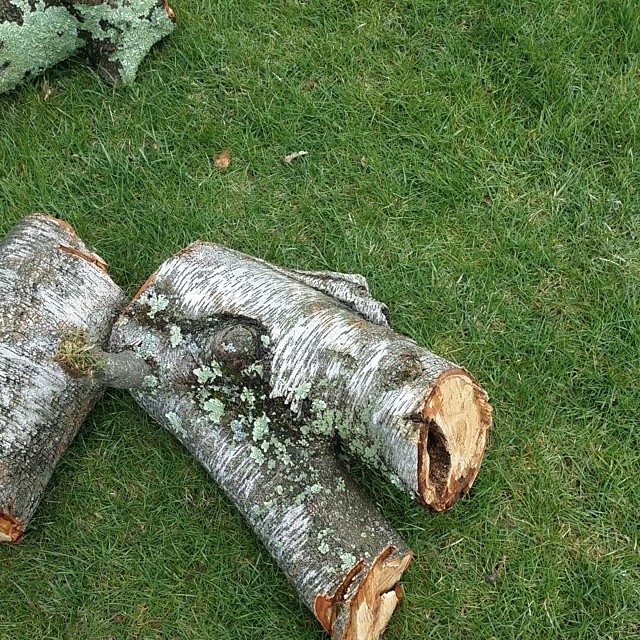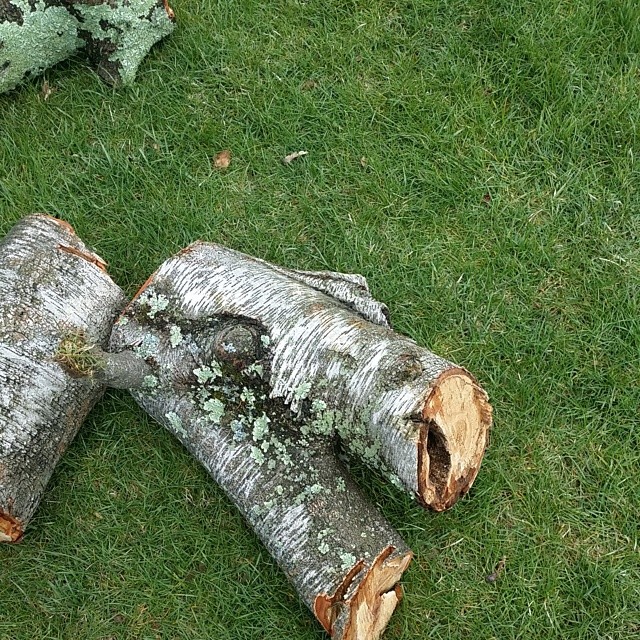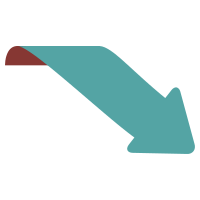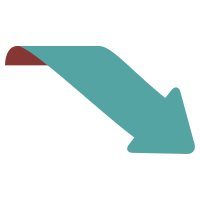 Figuring out how to fall, get up and keep moving is important to practice during Tough Mudder Training. So this video is of them practicing being down on the ground, getting up quickly and running. Another training session I was happy to be recording and not participating in.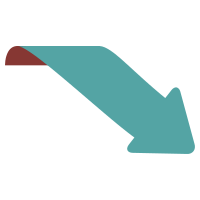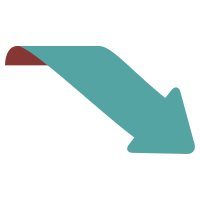 Here we have fun with the logs…. Could you see yourself doing this?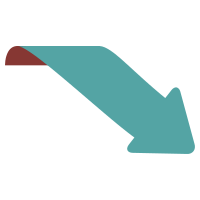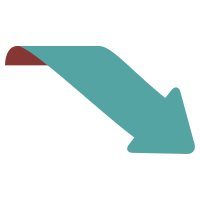 …and more fun with the logs but they threw in some other training exercises…. So glad to be taking pictures LOL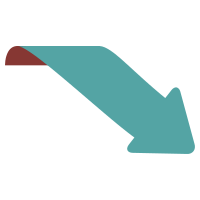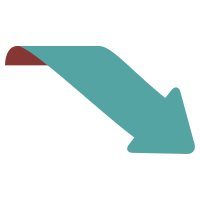 And in this last video they're carrying benches, while running with them across the field, putting them down, doing box jumps, picking the bench back up and running back across the field with them. APPLES!
If you're looking for an event to push yourself to a new level, considering doing a Tough Mudder event near you. It is definitely a journey to get into shape to participate in one. However, the results you'll see of your health and fitness level will be well worth it! I am so proud of my Daniel for participating in Tough Mudder. I'll be at the event with him as a Spectator. I'll also have my rosary out praying for him and the team, that they complete it together and in one piece. Can I get an Amen?
It is an amazing thing to raise money for charity. Daniel's team is helping raise money for Alzheimer's. If you're looking for a charity to donate to this year, please consider supporting my future husband 🙂 Go here to donate if you are able. Many thanks to you in advance!
Are you doing any charity events this year? Share them with me in the comments below or tweet me at @djrelat7!
Until then,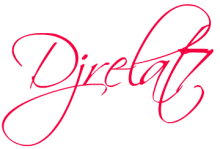 Disclaimer: I am not telling you that you have to participate in Tough Mudder to get fit for your wedding. I am sharing with you what my future husband is doing to get into shape. Please consult your doctor if you are thinking of participating in any physical events that may effect your overall health and require you to sign a waiver.