Follow Arelis Cintron's board Influenster Viva La Vida #VivaVoxbox on Pinterest.
Earlier this month I
unveiled
the Influenster VivaVoxBox to you! It was filled with a beautiful shade of NYC New York City Proof Twistable Intense Lip Color, a Shell Fuel Rewards Network Card, a Montange Jeunesse Face Masque, a bottle of Vaseline Spray-and-Go Moisturizer, two shades of Pure Ice Nail Polish, and a package of Cetaphil Gentle Cleansing Cloths.  Read on to see what I loved!
What I LOVED about NYC New York Color City Proof Twistable Intense Lip Color?
South Ferry Berry a great pop of color that is perfect for date night out with my fiancé or a night out with the girls. It's much different than the softer colors I normally wear and the price is perfect for something you don't wear often!
What I LOVED about The Fuel Rewards Network at Shell?
I like that they have a rewards system period. A lot of fuel companies don't have that. I drive myself nuts figuring out how to get points through my grocery store to get my gas price down. BONUS: The card doesn't cost a thing to have!
What I LOVED about the Montange Jeunesse Face Masque?
I like that I can find the Montange Jeunesse Masques at Stop N Shop. I didn't know that they were sold there and one day I walked down the beauty aisle and they were on display. I also like that the scent is not overwhelming. Its one of the reasons why I Never purchased them in the past because I'm super sensitive to scents. Who doesn't love the scent of Coconuts?
What I LOVED about Vaseline Spray-and-Go Moisturizer?
I LOVED LOVED LOVED this product. I usually skip moisturizing because I get dressed so quickly after showering. With regular lotion you have to sit for a bit before your skin absorbs it. I loved that I can lotion my whole leg in one spray EVEN with the can upside down. I was able to immediately get dressed after applying the moisturizer. I also liked the scent. Cocoa Butter has a calming effect on me. I can smell it all day!
What I LOVED about Pure Ice?
I love the price and the fun colors. I buy neutrals and softer bright colors. Afterhours and It's Complicated are fun colors to go out in. Perfect for date night or to just pick your spirits up. Colors have a way of changing your mood!
What I LOVED about Cetaphil Gentle Cleansing Cloths?
LOVE them! … I have the face wash at home because its gentle and it doesn't irritate my skin. The cleansing cloths package stayed by my bedside for those nights that I wanted to take my makeup off but was too lazy to wash my face. I felt refreshed and it got everything off including my mascara, which I always have trouble with getting off with other cloths. BONUS: It didn't sting my eyes like other cloths do.
Have you tried any of these products? What do you love about them?
Until then,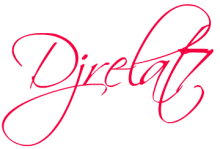 I received the above stated products through Influenster to try. All opinions are my own.