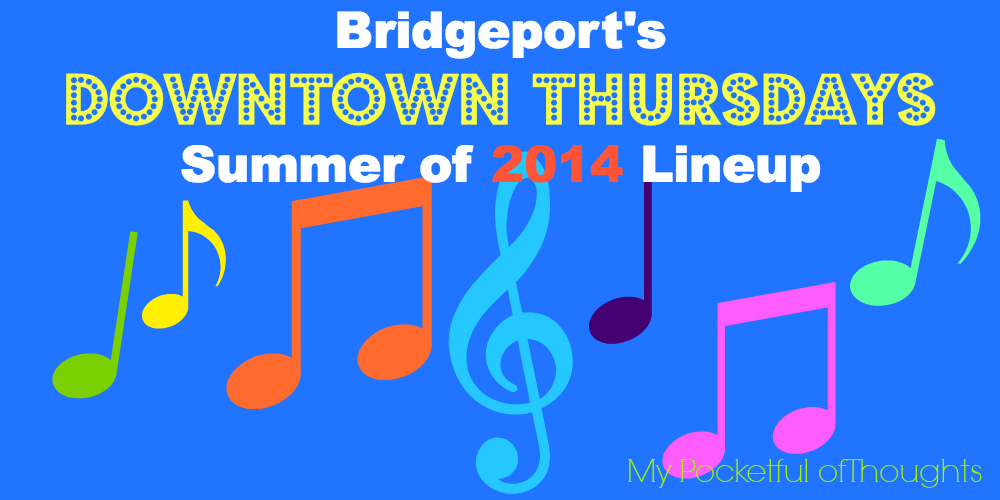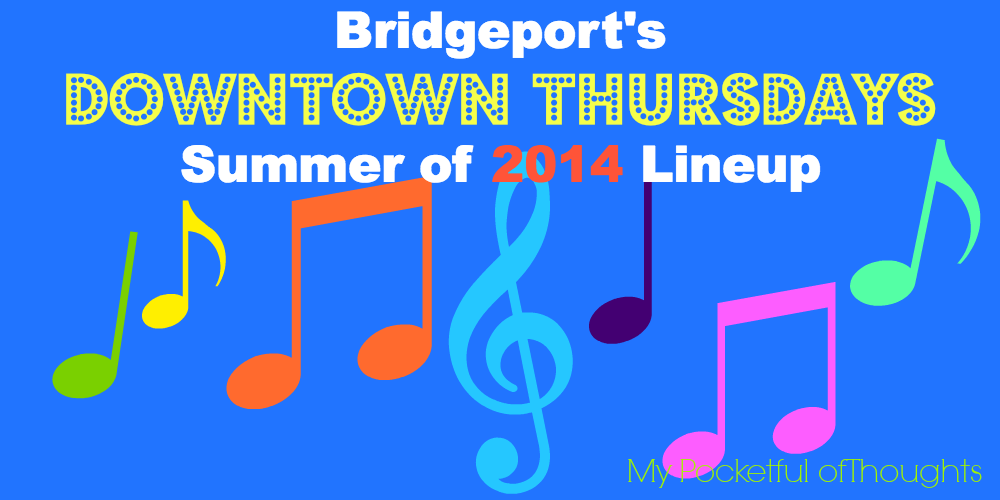 Last summer I grabbed my camping chair
, headed down to the Bridgeport Green and enjoyed the rhythmic music of the Downtown Free Concert Series! To my surprise the place was pretty packed. It was a lovely thing to see the residents of Bridgeport gathered together and swaying to the music. My absolute favorite part of the series is the Shakespeare production that's put on by the Connecticut Free Shakespeare. The year before last it was Romeo and Juliet!  Have you gone to a free concert series or seen a Shakespearean play in your local green?
It is to my delight to hear that this summer will mark the 5th year that the Downtown Thursdays Free Concert Series returns to the Green in Downtown Bridgeport.
The following press release contains the Downtown Thursday Schedule.
"I'm looking forward to seeing large crowds of Bridgeporters enjoying live music in our revitalized downtown." – Bridgeport Mayor Bill Finch
Bridgeport, Connecticut (May 28, 2014) – Mayor Finch and Bridgeport's Downtown Special Services District (DSSD) are announcing the musical lineup for the fifth installment of the Downtown Thursdays Free Concert Series. This announcement comes with a new format for the concert series, which includes at least two musical performances that will extend each event from 5:30-9:00 p.m.
"Bridgeport is becoming an arts and culture powerhouse in the Northeastern U.S.," said Mayor Bill Finch. "And, that's happening because of events like Downtown Thursdays. I'm looking forward to seeing large crowds gathering for live music in our revitalized downtown, which is home to many great restaurants and bars for concert goers to enjoy."
The first event will take place on Thursday, June 19 at 5:30 p.m., located at McLevy Green, which is just a few short blocks away from the Bridgeport Metro Rail Station and Greater Bridgeport Transit Authority. These events are open to people of all ages and the festivities are free to the public.
Downtown Thursdays Schedule:
Thursday, June 19

: Vinny and Ray Afro-Cuban Latin Jazz, Orquesta Afinke

Thursday, June 26

: Funky Dawgz Brass Band, Jen Durkin and the Business

Thursday, July 3

: N/A – Break for Independence Day weekend

Thursday, July 10

: The Elements of Hip Hop with DJ Billy Busch, DJ Grand Wizard Stevie, DJ Kool Keith, DJ White Flash

Thursday, July 17

: Alpaca Gnomes, Beach Avenue, Liza Colby Sound

Thursday, July 24

: Mikata, Son 7

Thursday, July 31

: Soulshot, Mystic Bowie

Thursday, August 7

: Girls on Bikes (opening for CT Free Shakespeare, 

8pm

 performances 

August 6-10

)

Thursday, August 14

: Pocket Hotties, karaoke talent night

Thursday, August 21

: The Zambonis, Mates of States

Thursday, August 28

: Superhero, That '80s Band, Soul Synergy
 "We're thrilled about this year's line-up and new format," said Kim Morque, Chairman of the Bridgeport DSSD. "With genres spanning from Latin to indie, rock to reggae, and funk & soul to old school hip-hop, our Downtown Thursdays have you covered, regardless of your musical preference."
Sponsors for Downtown Thursdays include: City of Bridgeport Mayor Bill Finch; Bridgeport Downtown Special Services District; Bridgeport Bluefish; Webster Bank Arena; Harbor Yard Sports and Entertainment; Spinnaker Real Estate Partners, LLC; Forstone Capital Holdings; Main State Ventures; Bridgeport Regional Business Council; The United Illuminating Company; Aquarion Water Company; Barnum Publick House; Bistro B; Carlson Corporation; Fairfield University; Ginsburg Development Corporation; POKO Partners LLC; ServPro; Cohen and Wolf; Narragansett Brewing Company; Greater Bridgeport Transit; Connoisseur Media, Star 99.9, 99.1 PLR, 95.9 FOX and CTBoom.com; BOMBA 97.1 FM; Radio Cumbre 1450 AM; and WPKN 89.5 FM.
For more information, and to follow the Downtown Thursdays summer line-up, please visit: www.downtownthursdays.com.
 Will I see you downtown this summer? Have you been to a Downtown Thursday concert? Have you seen a production of Shakespeare under the stars?
Until then,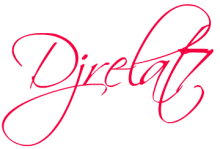 Disclosure: If you purchase a camping chair through the link above I will receive a small percentage of the sale. All proceeds will go to the maintenance of My Pocketful of Thoughts.