Free Movie Nights! YES! Are you looking for an inexpensive family night or date night?¡Qué suerte! Bridgeport's Mayor Finch Presents Park City Movie Nights for summer of 2014! Last summer I was sad that I missed out on the FREE outdoor movies that were featured at Baldwin Plaza in Downtown Bridgeport. This summer I have the schedule and I actually want to see ALL of them!
So grab your blankets, your picnic baskets and head over to Baldwin Plaza at the corner of Broad Street & Fairfield Avenue behind the courthouse.
TIP: If you don't live in Bridgeport, see if your local community has a similar program going on this summer. If not, ask to see if they can make it happen. Its a great way for the community to get together and make memories with their families.
Here's the line up: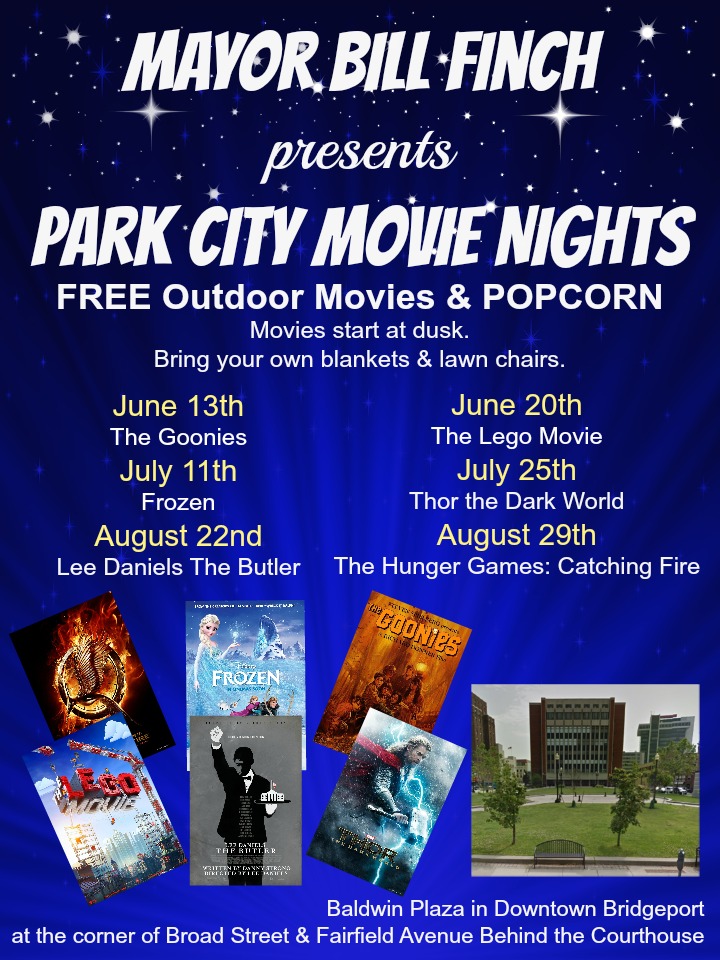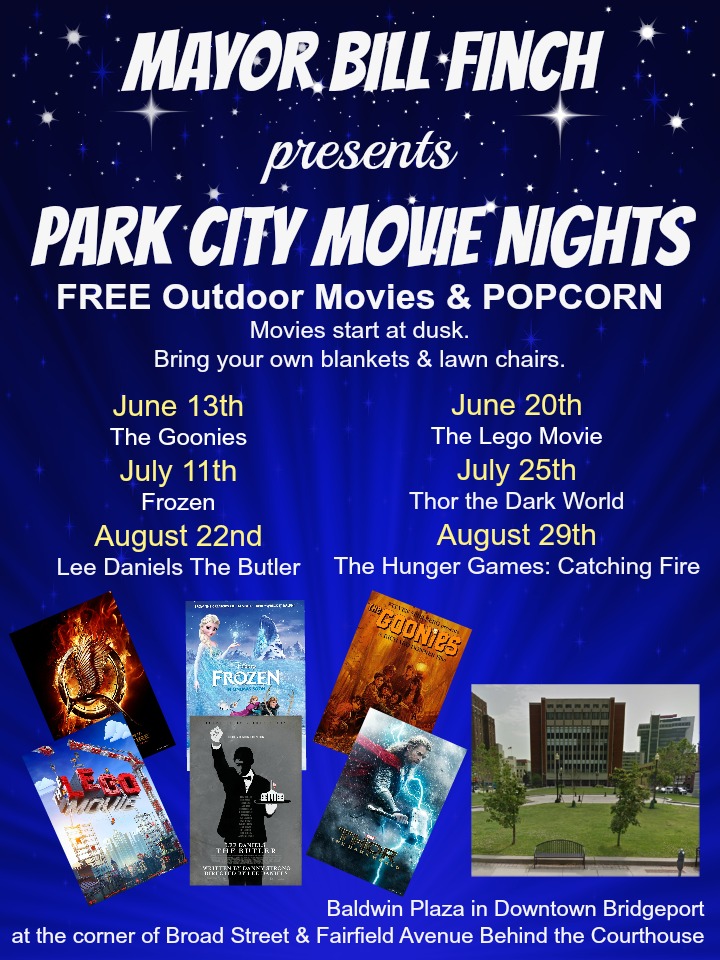 Will you save me a spot for Movie Night? Will you share your snacks with me?
Until then,