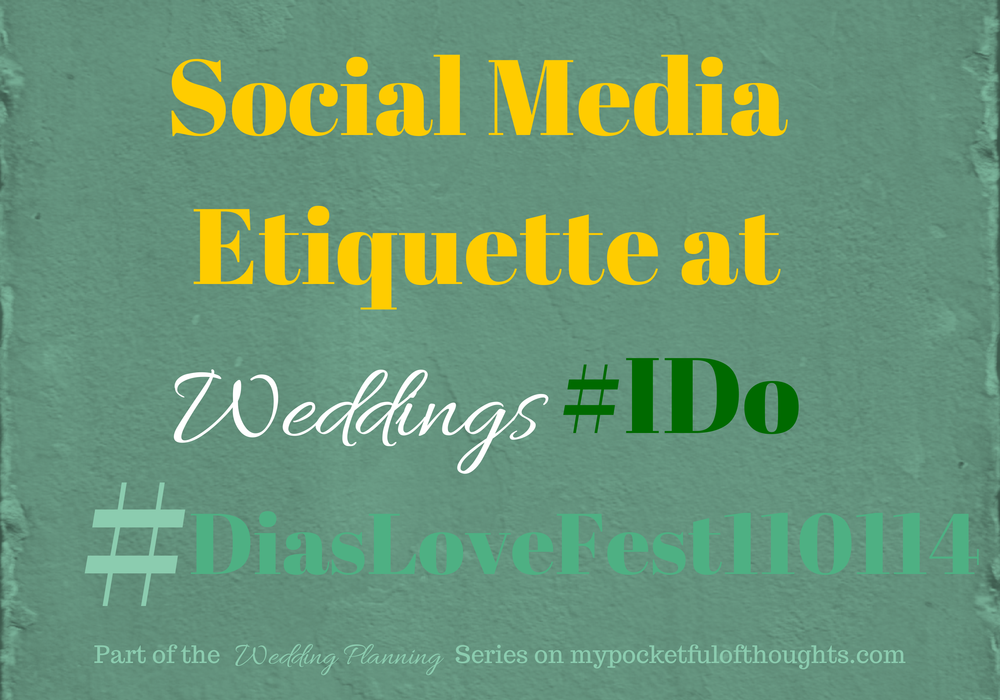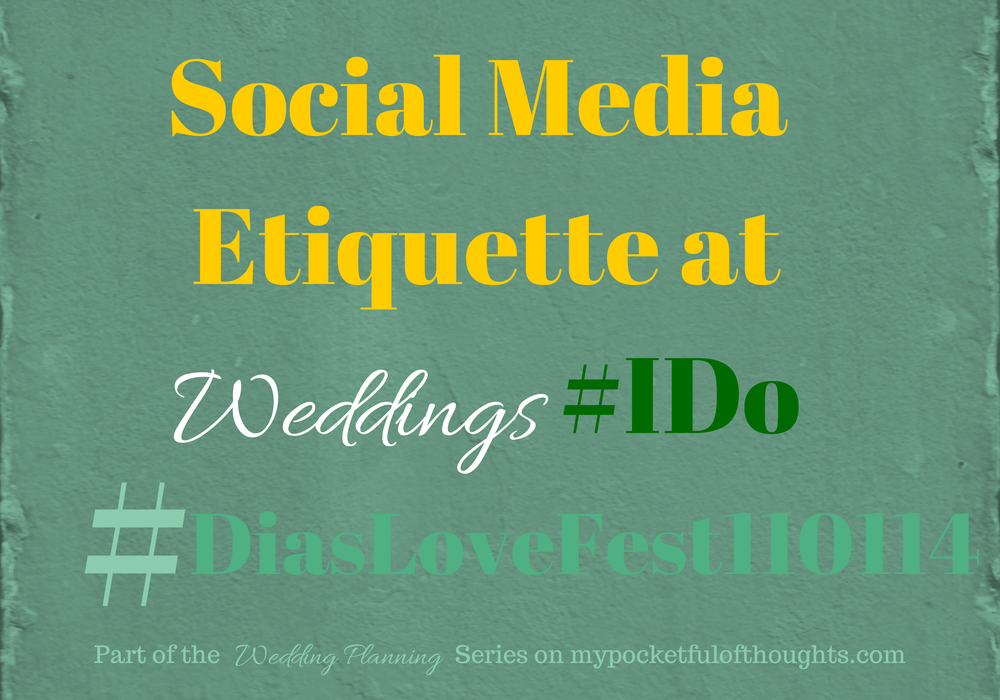 Can my guests share pictures of the wedding on Social Media? There's no denying the fact that we are all tech savvy when it comes to taking pictures at events. At concerts we record a clip or two as the band performs our favorite song and upload it to Youtube. If we're at dinner we'll snap photos and upload them onto Instagram. We take selfies with famous people and tweet it out for Retweets and Favorites. What happens when we take pictures at weddings though?

Last year I went to five weddings. FIVE. I was one of the many people seated at the very end of a row to get a great picture of the bride as she walked down the aisle. And while I was very excited to get that shot, at no point in time did I think I'll post this on FB now, before she reaches the altar. BUT I know people who have taken that picture and posted it. As a bride-to-be, I think its the couple's job to let their guests know before the ceremony starts what is allowed and what is NOT allowed.
I asked my mom what her thoughts were about wedding guests putting pictures up on their Facebook page and she told me my face looked fine but that I should comb my hair. In my mom's defense though, she's not on social media so I probably sounded like I was asking her a question in another language.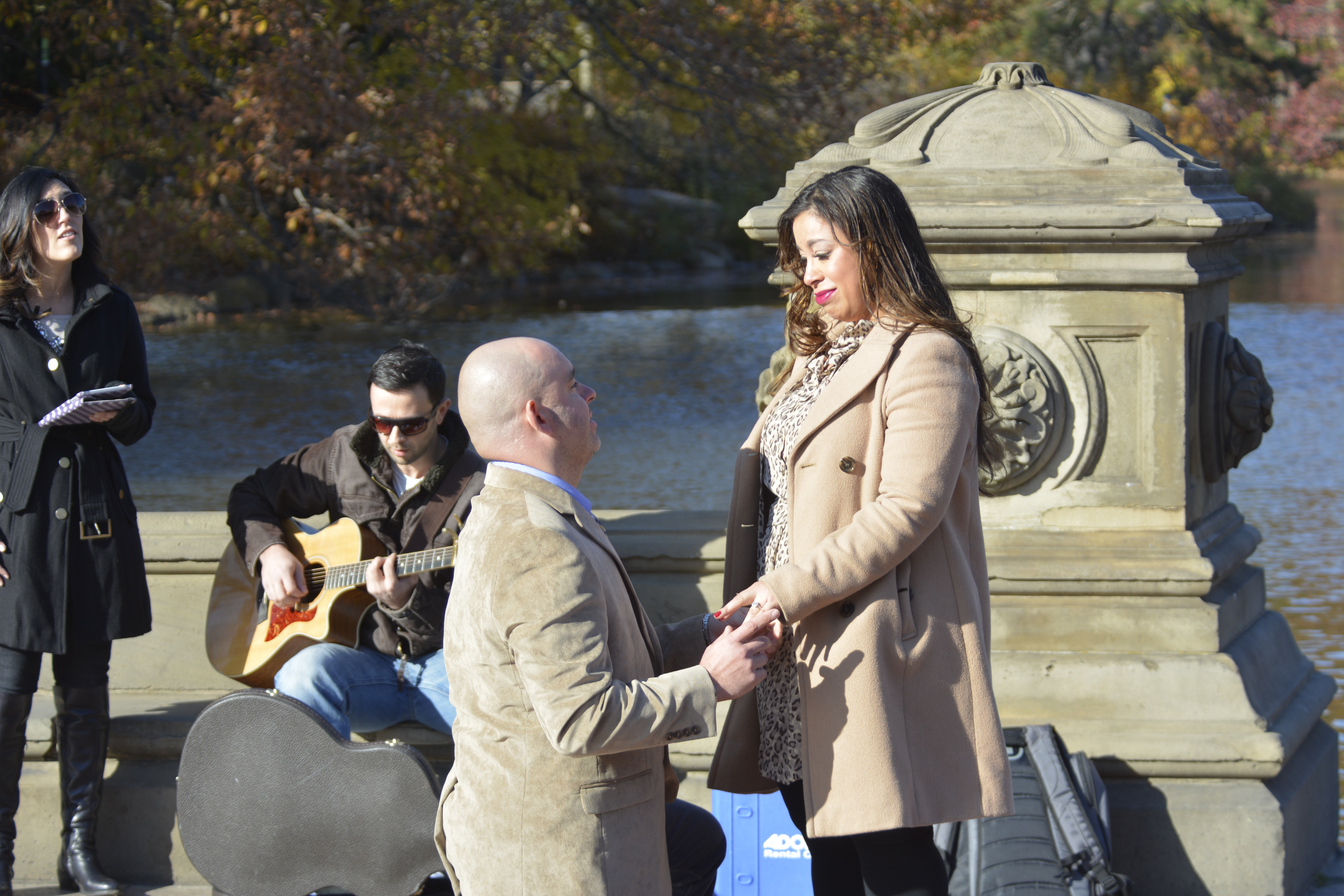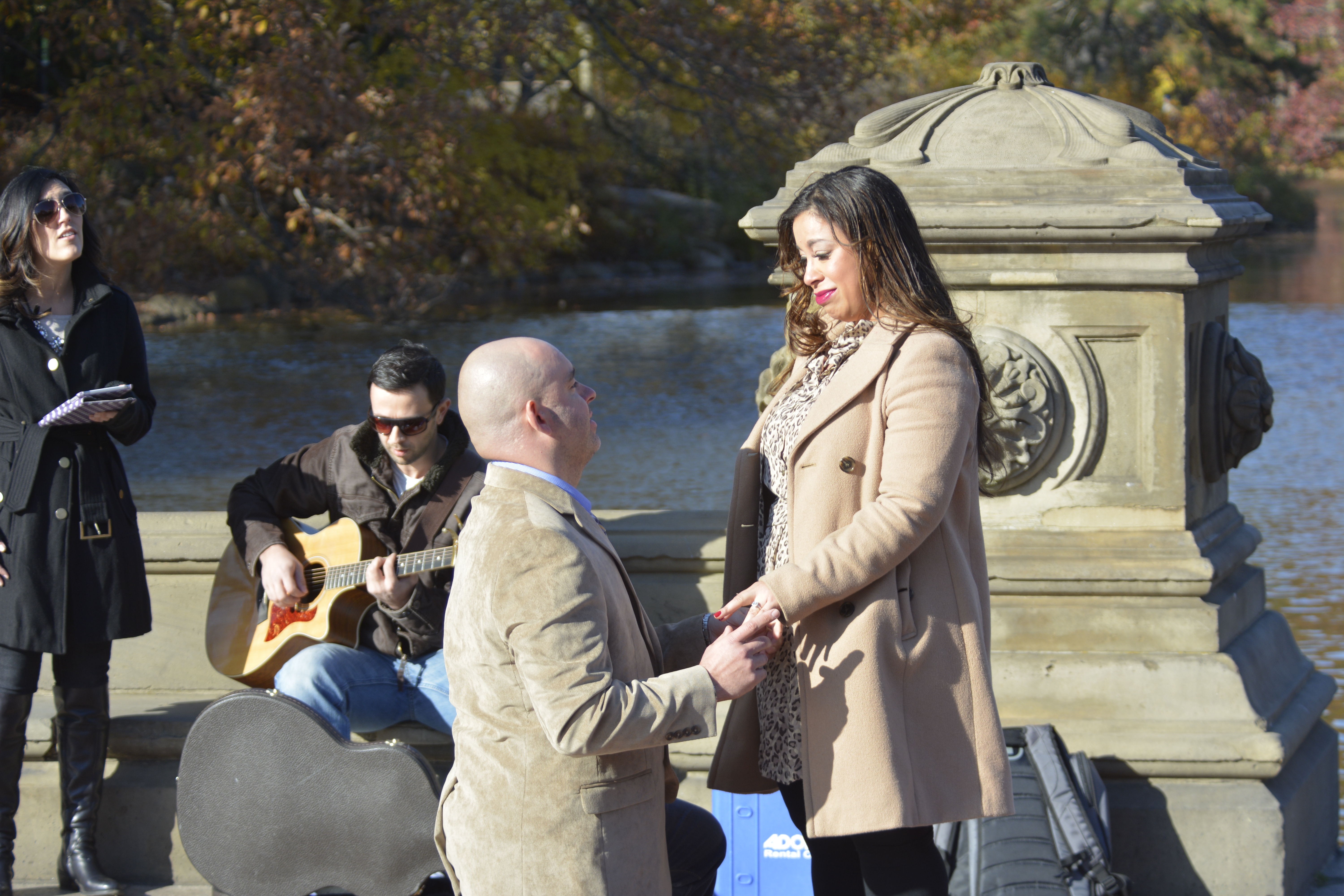 In January I purchased my dress at David's Bridal so I get promotional emails from them all the time. This week I got an email about social media etiquette at weddings. Its like they overheard Daniel and I discussing our potential # for the wedding.  OR it could be the recent tying of the knot of #Kimye who married in Italy. It's probably the latter.
David's Bridal uncovered a variety of social media trends in its "What's On Brides' Minds" survey of newly engaged and married women.
In my Steve Harvey voice … SURVEY SAYS:
#UnpluggedWedding 

44% of women also think it's important to have social media rules

 in place on the big day with 

14% wanting their guests to post NOTHING

 at all while at the wedding.

Don't Unveil the Gown

A majority (62%) of the brides surveyed by David's Bridal believe that bridesmaids should not post any pictures of the bride in her gown before the ceremony.
More than half (58%) of the brides who participated in the annual David's Bridal "

What's On Brides' Minds

" survey believe that the bride and groom should be the first to post a photo from the wedding

Viral Video Stars
32% are saying "I don't" to any video content on YouTube, which means no chance of a viral video!

 #BestWeddingEver
26% want you to use their specially-created hashtag should you post anything about the wedding.

 I will probably be one of those brides that Instagrams the entire day. If Daniel doesn't knock the phone out of my hands LOL

Sharing is Caring

 Only 22% think the bride and groom should be the only ones to post photos from the wedding.

Daniel and I are actually looking forward to seeing all our guest's hashtagged photos and videos!

Live on Skype, it's… your wedding???
 To broadcast or not to broadcast… it might be an easy answer for couples who meet on The Bachelor, but even Kim and Kanye struggled with this one.  But what about your friends and family who can't make it to your destination wedding? When it comes to Skype-ing or live streaming their nuptials, 36% of the brides surveyed thought it would be a nice touch and a way to include everyone, even if they can't be there in person.

Status Update:  "Married"

And of course, as soon as you are married you have to think about changing your name on your driver's license, passport, and credit cards… but what about Facebook or Instagram?  A majority (56%) of brides will update their profile with their new name within a day of the wedding, and 10% will actually do it as the wedding is happening!  I'm still undecided on becoming Arelis Cintron-Dias or Arelis Dias?
Daniel and I won't be televising our journey down the altar but we love the idea of having a hashtag for our guests to use! Check out this pin I have on one of my wedding boards!
What are some other social media etiquette rules that I missed? Did you share photos of a friend's wedding on Facebook? Did you tell your guests that they couldn't post pictures on Instagram? Let us know in the comments below or tweet me @djrelat7!
Until then,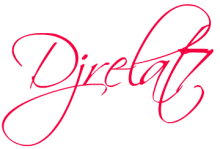 Disclosure: This is NOT a sponsored post. I am not being paid to share this survey with you. I did get this email in my inbox and since I have been thinking about it with Daniel maybe you are too 🙂
For more information on David's Bridal and the brand's wedding resources, visit www.davidsbridal.com.
About David's Bridal:
With more than 60 years of experience dressing women of all ages for life's special occasions, David's Bridal understands the importance of providing brides-to-be with a vast selection of exquisitely crafted bridal gowns and bridal party dresses. Known for outstanding value, fashionable designs and the ease of one-stop shopping, nearly 60% of all brides in the US choose to shop at one of more than 300 David's Bridal stores located across the US, Canada, UK and Puerto Rico. Working with a knowledgeable bridal consultant, a customer can enjoy trying on a wide selection of gowns and dresses in her size with the added convenience that most styles are available to take home the same day.  To learn more about David's Bridal, visit www.davidsbridal.com and connect on social media through Facebook, Pinterest, Instagram and Twitter.