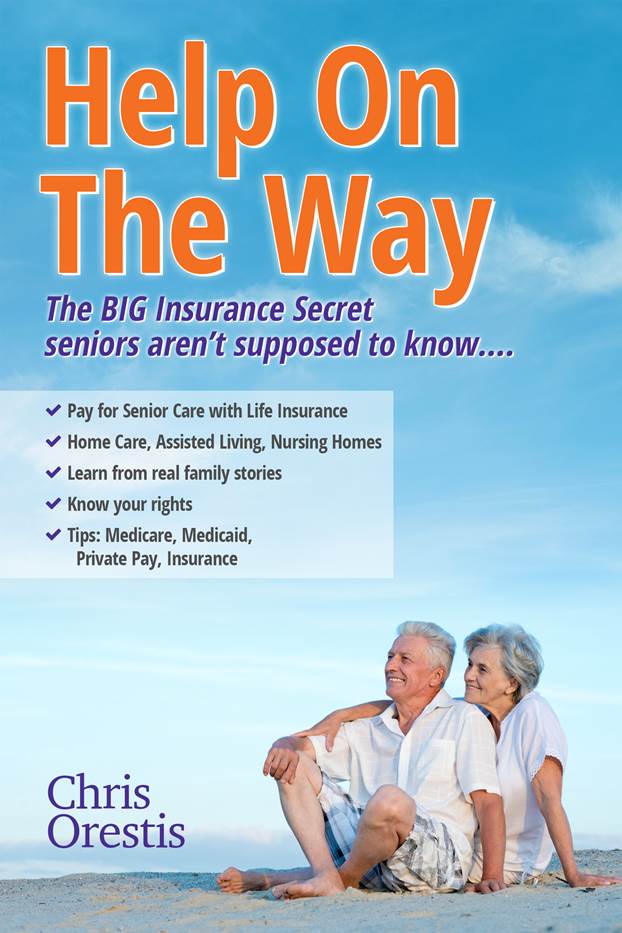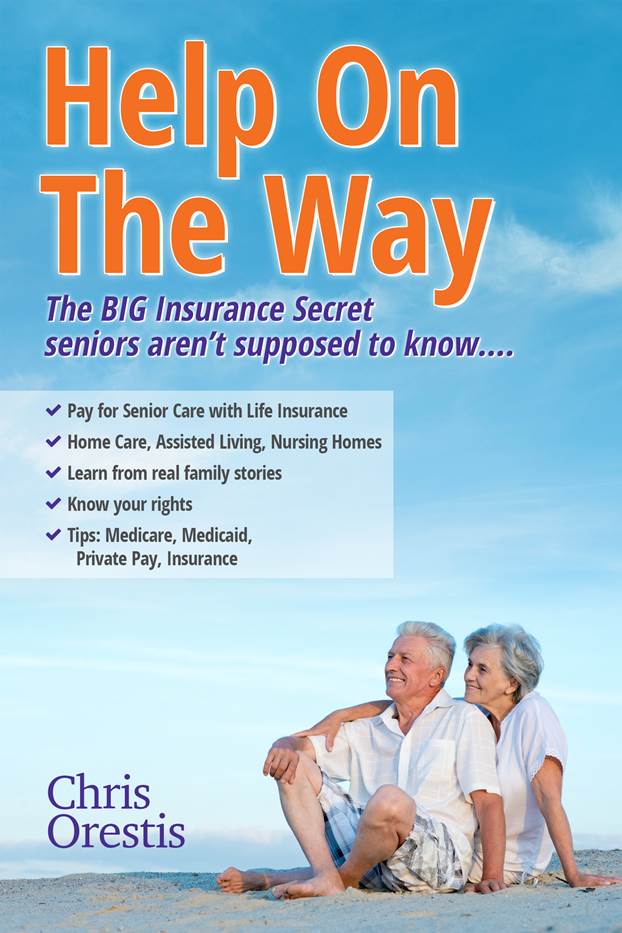 Last week I mentioned that June was Men's Health Month. The article I read by Chris Oresti made me want to read his book Help On The Way. Healthcare is a topic that is on my mind a lot lately. My parents are now both retirement age as of this year. Their health is OK most days due to the cocktail of pharmaceutical drugs that allow them to be. I'll be moving out in November after I get married. They're well being is a priority. Neither could afford a financial blow due to unexpected medical expenses. It peaked my interest to read about the possibility of using a life insurance policy to pay for assisted living and home care. Read on to read an excerpt and my thoughts on the book. 
National Average Costs Senior Care

Nursing Home- $7,000/mo. ($84,000)

Assisted Living- $3,450/mo. ($41,400)

Homecare- $6,384/mo. ($76,608) 

*12 hours per day ($19/hr.)

-Genworth Cost of Care Survey 2013

Four Types of Long Term Care

Home Health Care: Living support and care at various levels provided at home by licensed or unlicensed workers as well as designated family members. Home health is primarily private pay, but Medicare and Medicaid will reimburse some forms of "medically necessary" home health services provided by licensed practitioners for people meeting eligibility requirements. Private pay is accepted and will cover a wider variety of medical and non-medical services.
Assisted Living: Housing for the elderly or persons unable to live independently that will provide mid-level custodial care, medication support, lifestyle activities, transportation, and meals. Assisted Living is a "private pay" environment not covered by Medicare and Medicaid.
Nursing Home: Higher level "skilled or SNF care" provided in a licensed facility with transfer agreements in place with hospitals for people requiring long term medical or nursing care; or short term rehabilitation services for injured, disabled, or sick persons. Medicare will reimburse 100 days of "medically necessary" rehabilitation care, and Medicaid will reimburse long term care for those people meeting medical necessity and eligibility requirements. Private pay is accepted and will allow for more choice such as private rooms, enhanced lifestyle options, and wider selection of locations.
Hospice: A specific form of care to manage pain, symptom relief, and emotional/spiritual support provided to people typically in the final 6 months of life as certified by a physician. Hospice care can be provided at home, in an assisted living community, a nursing home, or a free standing care center. Medicare and Medicaid will reimburse for certain levels of Hospice care. Private pay is accepted and not subject to requirements to be medically re-certified every 60 days.

– HELP ON THE WAY The Big Insurance Secret seniors aren't supposed to know….Life Insurance can pay for Assisted Living and Home Care by Chris Orestis, CEO of Life Care Funding, Senior Care Advocate and former insurance industry lobbyist. Chris' book is available on his website or on Amazon.com.
Help On The Way is a very technical read. Chris lets you know what you will learn by reading his book right in the beginning. It has been many moons since I have worked in the Insurance Industry but I know that reading a life insurance policy can be like reading a book in another language you do not speak. Depending how long ago you purchased your policy, its is possible it has features you were never aware of. Always seek guidance from your financial advisor and lawyer. If there is a way to convert your policy, they would be a great resource for you to get guidance from.
 Do you have a loved one who is retirement age?

Do you know if they have Long Term Care Insurance?

Do you have Long Term Care Insurance?

Do you know if your life insurance policy can be converted?

Did you know that this was even an option?
Until then,