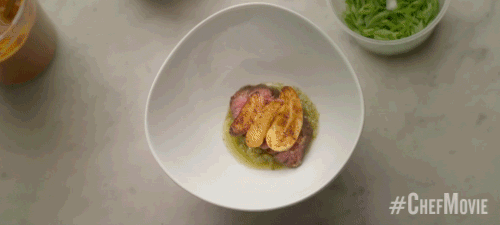 The other day I was looking through the showings at the Bow Tie Theater and ran across a movie called Chef. I had never heard of it and wondered what it was about. I clicked the tab for the Storyline and was surprised by the cast. LOTS of Hispanic names including my favorite Modern Family actress, Sofia Vergara. A chef who cooks … who doesn't like watching the cooking channel? Chopped anyone? Read on to see if you'll waste your time watching Chef . . . 
Chef

will make you laugh out loud.
Here are

31 

reasons why YOU might want to watch 

Chef

:
You can smell the food that Carl makes
You like reading critiques of food bloggers
You want to believe in second chances
You could relate with choosing a career over family
You might be divorced
You are chasing your dreams
You are at a job that you hate but you love what you do
You aren't happy
You need to shake things up
You want to quit your job
You love Sofia Vergara
You love the Ironman cast
You like cheering for the underdog
You don't know anything about social media
You have 5 Twitter followers
You have flipped out on someone in public
You are a chef
Your child showed you how to use your Ipad

You want to laugh

You're OK with crying in a dark room

Your kid opened up a Twitter account for you
You have a favorite #FoodTruck
You like Cuban Food
You hate your boss
You quit your job because you hate your boss
You've been to Cafe Du Monde in New Orleans (BEST BEIGNETS)
You like Miami
Your kid is awesome
You want a movie to have a satisfying ending
You live in Los Angeles
Your looking for a movie to watch with your ADULT friends!
Chef

will make you appreciate the people that support you in your life!
About Chef: A chef who loses his restaurant job starts up a food truck in an effort to reclaim his creative promise, while piecing back together his estranged family. Source: IMDb
Warning: Do NOT watch Chef if you are hungry!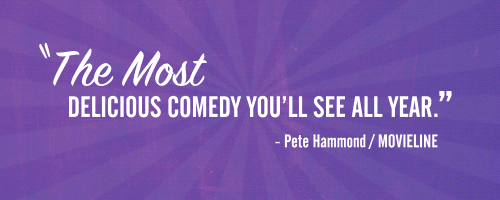 Have you seen

Chef

?

Have you ever been forced to choose between your job and pursuing a passion?

Have you ever quit a job because you couldn't stand your boss?

Are you happy where you are in life?

Shout out the lovely person that supports, pushes and cheers you on!
Until then,