I started last Saturday morning with the Son of God DVD. Each morning I am trying to live my life with more purpose. I want to intentional learn about my religion and to make time for God. I am giving thanks for everything I have, the good and the bad. This is not new for me … well not entirely. I committed to learning more and being grateful years ago. Life had me a bit distracted last year and I FEEL THE DIFFERENCE! I don't mean to yell. I only wish to emphasize that a life without focusing on the Son of God gives you that anxious feeling that you forgot something but you're not sure what. With this small tweak, this year has turned around for me. Today on My Pocketful of Thoughts we're reviewing my top 3 takeaways from the Son of God DVD. Read on to find out how you can win your very own DVD copy thanks to Lisa Silvera+Associates, LLC!
While I was watching the movie there were 3 valuable lessons that we can take away and apply to every day life. Sometimes we view religion as something outside of ourselves. Son of God reinforces the importance of Jesus showing us what to do to get into Heaven. If you haven't already, take out your pen and notebook and right this down.
"To Err is Human; To forgive, divine." – Alexander Pope, "Essay on Criticism"
It is human nature to become offended and hurt when someone does something to us we are not expecting. Right? Are we giving our loved ones a second chance? God, our Father in Heaven, gives us multiple chances to realize and be sorry for our offenses. As Catholics, we repent and are able to start anew through the sacrament of Confession. Are we also remembering that it is human nature to err? God gives people second chances, so should we! Who comes to mind, right now, as someone who did you wrong, but you miss terribly? Give them a call and discuss it. Well, call them when you're done reading this review!
Let he who is without sin cast the first stone.
 This line appears in the movie and its something we may have all heard on numerous occasions. Its easy to single out someone and chastise them on their sins. It allows us to momentarily distract others from seeing that we also sin. Jesus says, "Let he who is without sin cast the first stone." How many stones were thrown after that statement. Not a one. Why?, That person's sin might not be our sin, but because we sin differently, this does not give us any right to point out the sins of others. We must remember we are not judges and jury, that right belongs to God. Have you cast any stones lately? Has anyone cast stones at you?
Turn the other cheek.
 . . . As we forgive those who trespass against us . . . Our Lord's Prayer has some powerful words in it. I highlight these because it reminds me of the third thing I took away from the Son of God DVD. We hear this concept a lot in different terms. Turn the other cheek. Forgive and forget. Our first example is of watching Jesus Christ do it. How many people believed him to be a fake? How many people acted out against him? How many people sang out in unison, CRUCIFY HIM?  Father, forgive them for they know not what they do! Jesus was our teacher. He has led by example. How many people have we stopped speaking to because they offended us? Is it something worth holding onto?
The Son of God DVD is my favorite version of the Passion of the Christ!
What I loved about the movie Son of God, was the delivery. The story line is the same, yes, BUT you walk away with a sense of hope. You always get a glimpse as to the man Jesus was, and the message is the same. Isn't that what God wanted us to have, hope. In a world where there are so many things that are out of our hands, the one thing that is certain is there is only one way to get into heaven.
You can win a copy of the Son of God DVD thanks to Lisa Silvera & Team for '
SON

OF

GOD

' from 20th Century Fox Home Entertainment!!

a Rafflecopter giveaway


"Giveaway starts April 5th and ends May 24th at 11:59 PM EST. Open to Residents of the US only.  Prizes cannot be shipped to PO Boxes.  Winner will be selected by Rafflecopter.org and be notified by email.We hereby release Facebook, Twitter and My Pocketful of Thoughts of any liability. Winner have 48 hours to respond before a new winner is selected. The product provided for the review was free of charge from the company. The product offered for the giveaway is free of charge, no purchase necessary. My opinions are my own and were not influenced by any form of compensation.  Facebook, Twitter and Google+ are in no way associated with this giveaway.  By providing your information in this form, you are providing your information to me and me alone.  I do not share or sell information and will use any information only for the purpose of contacting the winner. If you have any additional questions – feel free to send us an email! 5Winners will be announced on the My Pocketful of Thoughts FB Page and on the blog on 5/31/15. Good Luck!"
 Jesus Christ taught us many lessons! Is there one that speaks to you? Share with us below!
Until then,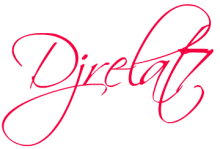 For more information on the Son of God DVD please visit:
Official FOX Trailer: https://www.youtube.com/watch?v=-Hsl5UG9O_c
Official Facebook page: https://www.facebook.com/SonOfGodMovie
Official Twitter page: https://twitter.com/SonofGodMovie
Teaching Tools & More Found Here: http://sonofgodresourcesdvd.com