Are you ready for the return of the Outlander Series on Starz? This past week I was so sad to have finished reading Diana Gabaldon's Written in My Own Heart's Blood (Outlander)
, Book 8 of the addictive Outlander Series, featuring my friends Claire and Jaime Fraser. It'll be about another three years before book 9 comes out, fingers crossed of course. Fortunately for us Outlander's Series lovers, we have the TV Show Outlander on Starz! Read on for tips on how to celebrate the shows return like a true Scot and how to win a trip for two to Scotland.

Outlander Series info and how to win a trip to Scotland for two is brought to you by Walkers Shortbread:
This Saturday (April 4), Outlander, the critically-acclaimed Starz Original drama series set and filmed in the Highlands of Scotland, returns to Starz for the second-half of the show's debut season. On behalf of the Scotland-based Walkers Shortbread, partnering with Starz on specially-marked Outlander packages of shortbread and the chance to win a trip for two to Scotland, we wanted to share the below tips on how to celebrate the return of Outlander! We hope you'll tune in this Saturday, and celebrate like a Scot!
How to Host an Outlander Viewing Party (or How to Watch like a Scot!):
–       Wear a kilt — who doesn't love an excuse to wear a kilt… the answer, no one (and we're giving you the perfect excuse)!
–       Munch on Walkers, of course — The "World's Finest Shortbread" was invented by the Walker family 116 years ago, and has changed little since. The pure, buttery treat is baked in the Scottish Highlands, where Outlander is filmed.
–       Sip on a Shortbreadtini — Say cheers with your mates, and sip responsibly with this delicious cocktail (recipe below).
–       Learn a Scottish Country Dance – We recommend post-Shortbreadtini.
–       Win a trip for two to Scotland! – From the great capital of Edinburgh to the Orkney Islands and Skye, a lucky winner and their guest will travel through 8,000 years of history and a rich cultural heritage. 25 additional winners will be awarded Starz Outlander Prize Packs! Visit http://outlander.walkersshortbread.com/ for more details.

Tasty Shortbead Tini
Ingredients:
Chilled vodka
Hazelnut liqueur
2% milk or cream
Walkers Shortbread Cookies
Cinnamon
Strawberry
Directions: Start by dipping the top of the glass in vodka then rim the glass with Walkers Shortbread crumbs (can use any Walkers shortbread product). Pour vodka and liqueur in glass, top off with cream or milk. Top with cinnamon and a strawberry. Enjoy!
About Outlander: Outlander series spans the genres of romance, science fiction, history, and adventure in one grandiose tale. It follows the story of Claire Randall, a married combat nurse from 1945 who is mysteriously swept back in time to 1743, where she is immediately thrown into an unknown world where her life is threatened. When she is forced to marry Jamie Fraser, a chivalrous and romantic young Scottish warrior, a passionate affair is ignited that tears Claire's heart between two vastly different men in two irreconcilable lives. Outlander returns to Starz April 4 and airs Saturdays at 9pm.
Are you an Outlander Series fan? Have you read the Outlander Series books? Will you be watching tonight? Share your thoughts with us below and be sure to enter for your chance to win a trip to Scotland!
Until then,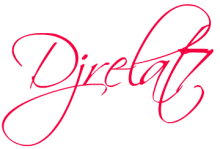 Disclaimer: This post contains an affiliate link to Amazon. Any purchase made through the site will allow for the small commission to help maintain My Pocketful of Thoughts.