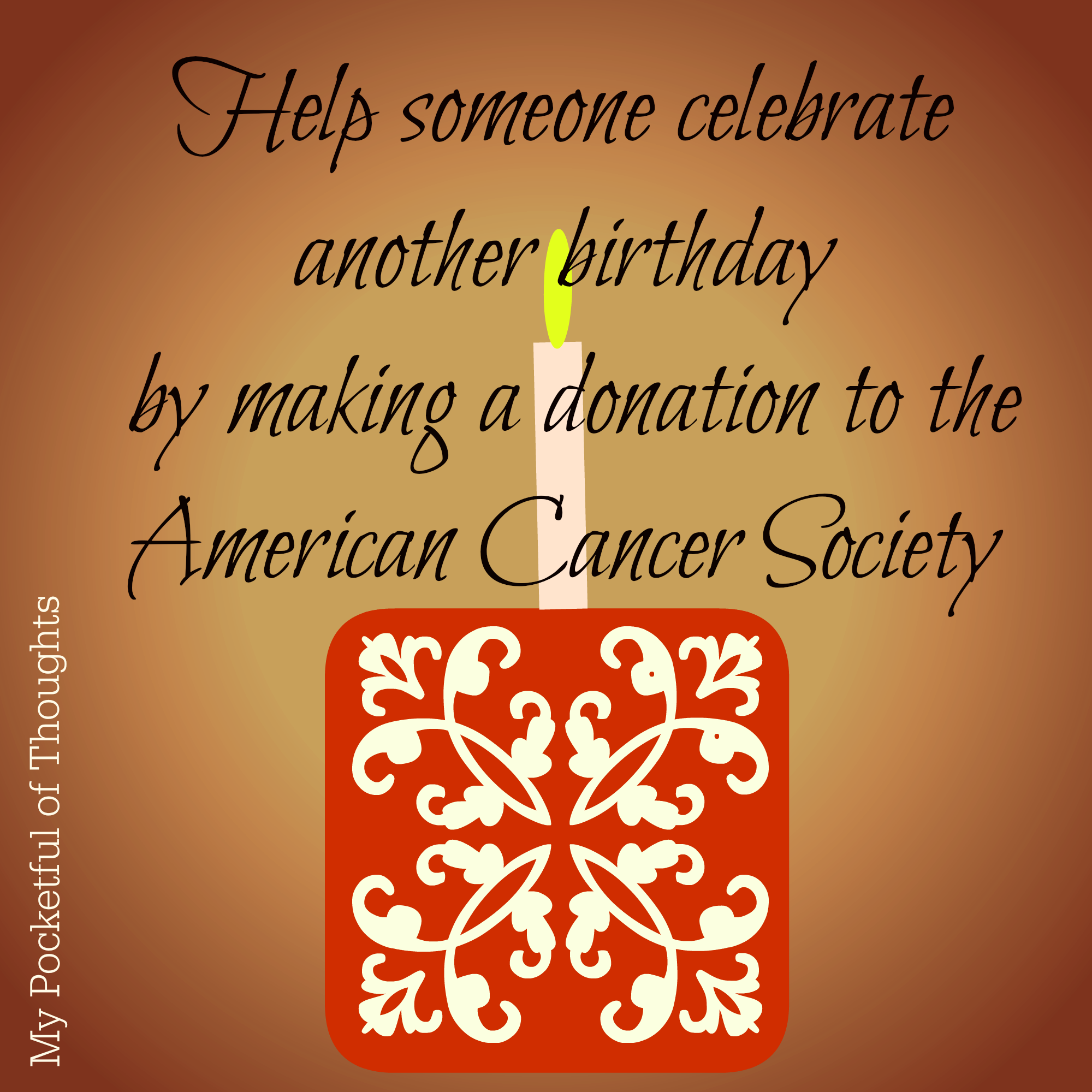 It's not too late to join a @RelayForLife event in your community. Help end cancer once and for all. Sign up today! http://t.co/Q1IpGHERIK

— American Cancer Soc (@AmericanCancer) May 27, 2014
Would you help someone celebrate a birthday if you could? You're nodding your head yes, right? What if I told you that this someone's birthday party would only happen if they lived long enough to see it? They've just found out that they were diagnosed with Cancer. What if you were able to
play a part in helping them to get to their next birthday
? Could you give the gift of hope? The American Cancer Society gives the gift of hope to so many families!
This year I got to attend the 16th Birthday of Nick Lucas. Nick is Daniel's little cousin. Family and friends gathered together for this milestone in this young man's life. When he blew out the candles on his cake we were all a little teary eyed. But this was no ordinary birthday party. The happy tears that dampened our eye that night reminded us of the miracle that life truly is. Nick was diagnosed with Stage 4 Cancer in 2009.
Today Nick's mom shares their story with us:
Hello Friends, 

I am reaching out to you for your treasured and respected support. Our son was diagnosed with two forms of Leukemia on September 14th, 2009. He underwent a bone marrow transplant in Boston on February 5th, 2010. As a family we knew we had to show Nick that not only his family supported him but the community at large was giving him support, motivation, drive, and most importantly – hope. We joined the American Cancer Society Relay For Life of Monroe & Trumbull in June 2010. This is where Nicolas took his first lap around the track as a cancer survivor with numerous other survivors. He celebrated, remembered, and fought back with so many other community members! Nicolas was on daily chemo at the time and continued to be on chemo for two years. In the year 2000, the drug Gleevac was introduced for CML patients.  My son was put on that drug and it is what got him to remission. Getting Nicolas into remission was the key to his bone marrow transplant success. It is why we as TEAM NICK continue to fight and will continue our fight when we relay every year. This year's Relay event takes place June 6 to June 7, 2014 at Trumbull High School. 

We are reaching out to you to expand our support system to make a difference in our fight against cancer, not only for Nicolas – but for every child with cancer and every adult with cancer. Any dollar amount will get us to our goal of $5000.00. We have big dreams as a team to continue our fight. We would love your help in order to make this dream a reality for our survivors. 

Again thank you from my family and TEAM NICK!

–Seleste, Joao and Nicolas Lucas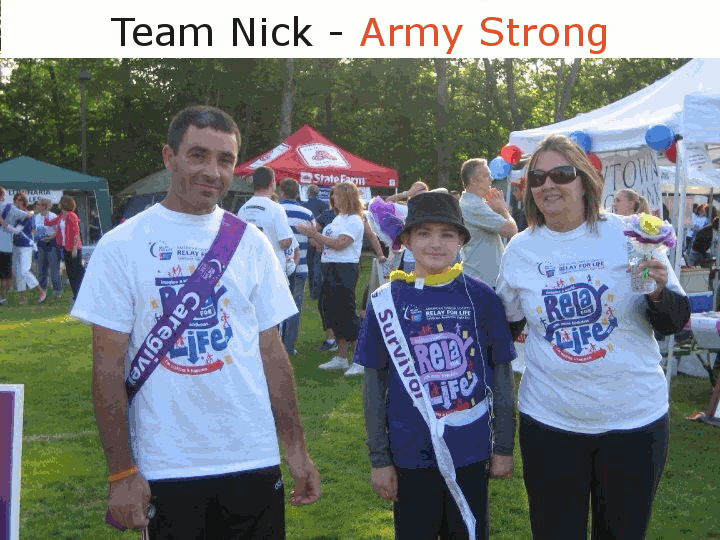 This year I am joining Team Nick raise money for the Relay for Life Event at Trumbull High School on June 6th. I had the opportunity to attend last year's relay and it was an experience and a half. As I was making a lap around the school cafeteria, I felt like my grandfather was walking with me. He passed away in 1995 from Lung Cancer. I recently had a scare with Breast Cancer myself. Cancer is real but we can fight against it.
If you're able and willing please consider making a donation to Team Nick by going here or clicking the donate button.
For more information about the American Cancer Society, please visit their website, Like their Facebook Page and follow them on Twitter or Google Plus. For more information about cancer go here. For more information on Relay for Life events and how to donate go here.
Are you a survivor? Did you just get the news? Has someone close to you been touched by cancer? Have you participated in a charity event to honor yourself or a loved one? Share with us below!
Until then,