Do you know what the cost is of getting married? Daniel and I had an idea. To aid us on our wedding planning we talked to friends before setting up a rough budget. We hoped to get tips for shopping for vendors and the smaller ticket items for our big day. We found that it really helped knowing who was going to pay for what up front! Do you know who's paying for your wedding?
You're not going to believe what the average cost of getting married is!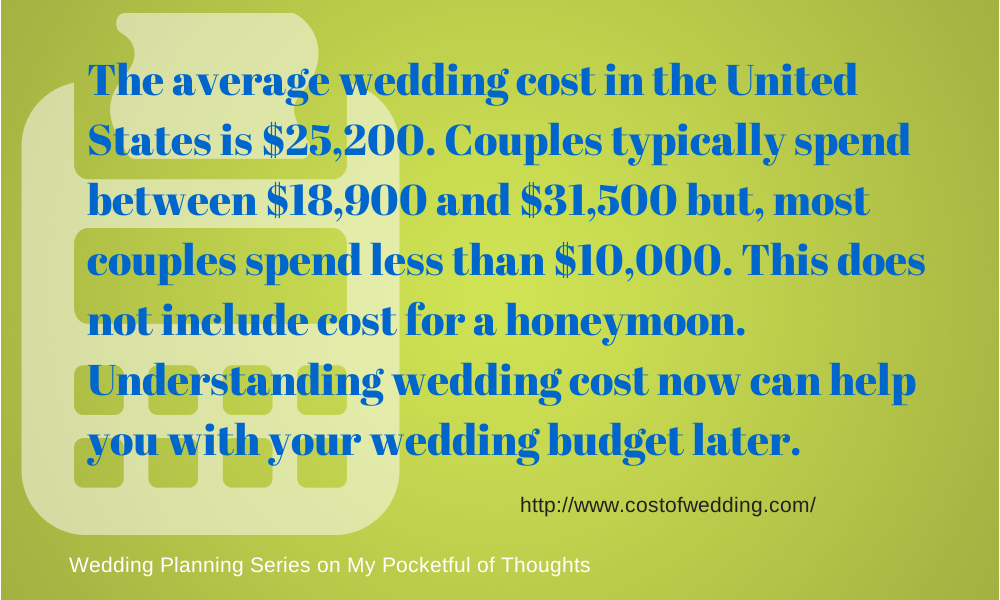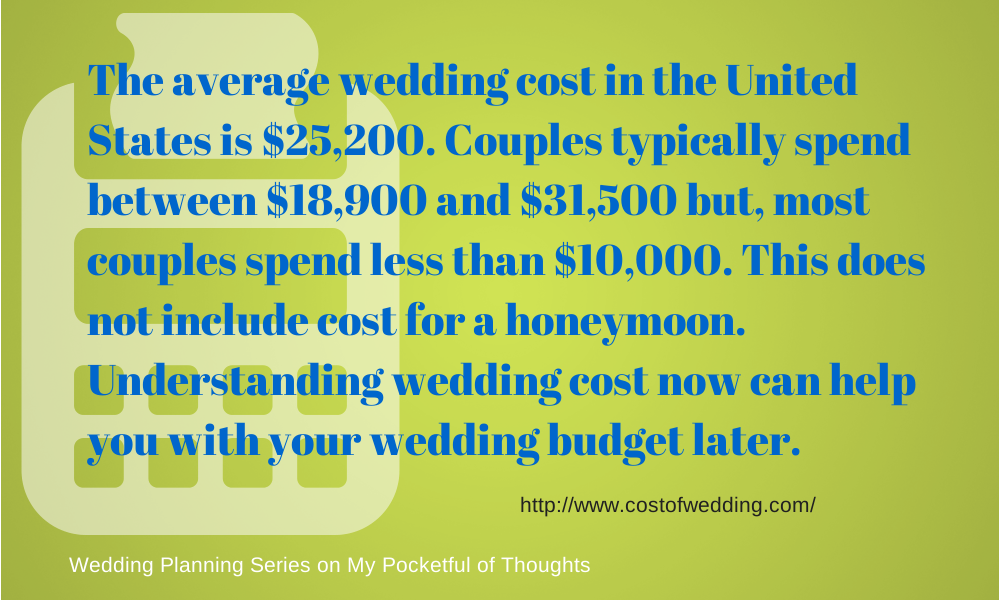 Gather information from friends and family.
One of the first things we did as we began envisioning our wedding was to ask how much other's paid. Who do you know that just got married? The more recent, the fresher the numbers are in their mind. The easier it will also be for them to find contact information. Tip: Carry around a small notebook to jot all these conversations down because once you walk away from them you won't remember. Trust!
Looking at how much couples spent on venues, food, flowers, and favors helped us:
Figure out where a bulk of our money would be spent based on feedback, food
Get an average cost of what we might expect when we started looking for vendors.
Get tips on how to save on different components of the wedding day
To create certain looks that we liked at their wedding and would like to duplicate at ours.
Figure out where to shop and where NOT to shop. Your friends and family just went through the process and they will gladly share with you the vendors they loved, why they went with the ones they did and why they didn't go with others.
Use the information you gather to set up a rough budget.
Using the information we gathered from friends and family we were able to throw numbers into an excel sheet for various categories. It helped when we asked around for prices on photographers to see how much other's had paid. We kept asking for quotes until we found a happy medium. Tip: If a vendor is way out of your price range, tell them. They might create a custom package for you in your budget. OR They could refer you to someone they know who might fit your budget better. It says a lot about a vendor if they can refer you to others if they are not a good fit. Be prepared to get tons of emails. You'll find that some vendors will send you short answers to your questions and never bother you again. While other vendors can send you a dozen emails asking if you're interested if you haven't responded back. A simple thanks, I'll get back to you, if they are a contender, goes a long way.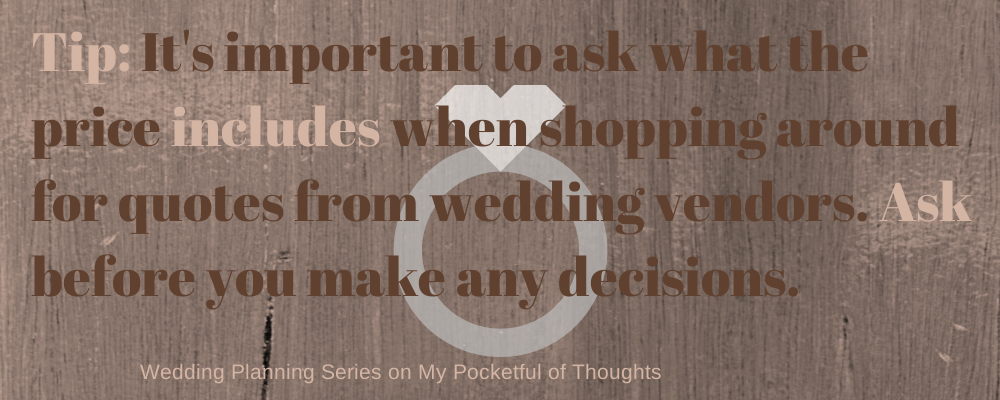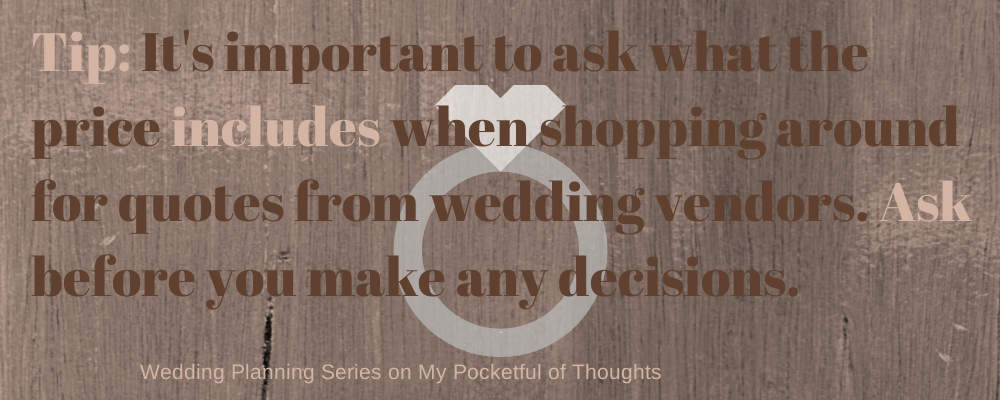 What is your money getting you? If your package price quote is a lot lower than you were expecting why is that? Are they included tax and gratuity? Can the package be tailored if what you want isn't included? Does the vendor do multiple services? When we researched Photo Booths, we saw that many companies gave better pricing when you booked their DJ or added Uplighting to create a package. We had a DJ booked already, so we inquired about how much it would cost with the Photo booth and Uplighting together. Separately both were out of our budget, but when we asked for a package deal it became a definite option. If you don't see custom packages on their site, ask! The answer is always no, until you ask!
What is your absolute max you want to spend?
Knowing how much we didn't want to pay total helped in our overall selection of vendors. From our research we knew food would be a good chunk of our budget. No one likes going to a wedding where the food sucks. If the food sucks people will not eat. If people do not eat they will not dance because they are hungry. If they do not dance they will leave early. If they leave early they will tell everyone how much your wedding sucked because there was nothing to eat. Don't skimp on the food.


After deciding on our max budget and seeing how much we had begun spending for the venue, caterer and music, we revisited our vision board. We began crossing off the things we wanted but didn't really need. Our masquerade balled theme was reevaluated after estimating the cost of masks for our guests. We decided that our day would still be great without it. Be flexible when planning your wedding to avoid spending money you don't have!
When one of our friends told us they spent over $30,000 we couldn't believe it. 


Tip: If you haven't already, figure out who's paying for what before you start contacting vendors. Some vendors will require you to sign a contract to lock in your date. This may include leaving a deposit or the entire fee.
Did you stay within budget? Did you get tips from friends and family members? What can you add to help those who are planning a wedding?
Until then,